By Ugochukwu Alaribe
The family of Pa Jeremiah Nwankwo of Abala community in Obingwa council area of Abia State has petitioned Akwa Ibom State Commissioner of Police, Mr. Don Awunah, over the whereabouts of their son, Daniel Nwankwo, a police sergeant attached to the Anti-Kidnapping Unit of the Command.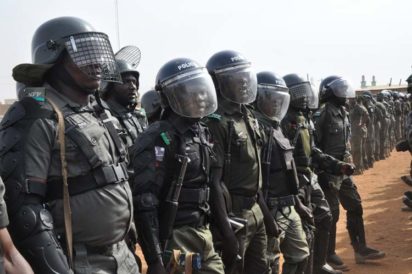 Daniel and some of his colleagues were said to have been attacked by a gang of hoodlums on Friday April 21, 2017, as they went to arrest an alleged thief at Obot Ndom community in Etinan council area of Akwa Ibom State and has not been seen since the day of the incident.
The family stated that it suspects foul play and urged the police to find the missing Police Sergeant, dead or alive.
In a petition addressed to the Commissioner of Police, Akwa Ibom State Command, and signed by Evangelist Chukwuemeka Nwankwo, the family urged the police to unravel the mystery behind Daniel Nwankwo's sudden disappearance, stressing that such had become necessary to allay the fears of the family over the fate of their son.
"I write to draw your attention to the unknown whereabouts of Police Sergeant Daniel Nwankwo who is serving in the Anti-Kidnapping Unit under your Command. It was reported that Mr. Daniel Nwankwo along with three of his colleagues went on official duty on Friday April 21, 2017, and never came back. Meanwhile there is post on the social media announcing the death of Daniel Nwankwo."