Former Chelsea striker Didier Drogba has hilariously asked his club to allow him two days loan so as to make him available for the FA Cup final clash against Arsenal.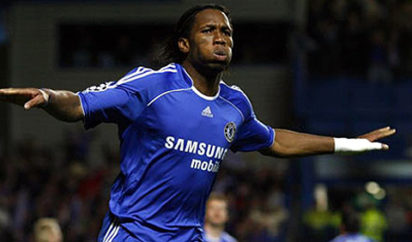 As Gunners supporters celebrated their come-from-behind win vs. Manchester City, which sets up an FA Cup final with their London rivals from Stamford Bridge, the man who so often scored against Arsene Wenger's side took to Twitter troll the team:
He wrote: Dear @PHXRisingFC I'll be off on loan with @ChelseaFC for two days 26/27th of May, just to make it 17/17 against #afc #IswearIBeBack #banter
Drogba, now 39 and playing for Phoenix Rising in the second tier of the U.S. soccer pyramid, scored FA Cup-winning goals against Manchester United in 2007, Portsmouth in 2010 and Liverpool in 2012. A four-time winner of the competition, he also netted in a win over Everton two years later.
He also scored a semifinal winner in 2009 vs. Arsenal, whose fans might just want to take a second look at the Chelsea team sheet on May 27.