Mrs Morenike Babington-Ashaye, a former chairman of Ogun State Internal Revenue Service, has called on Nigerians to demand for accountability, transparency and good governance over the administration of the taxes they pay.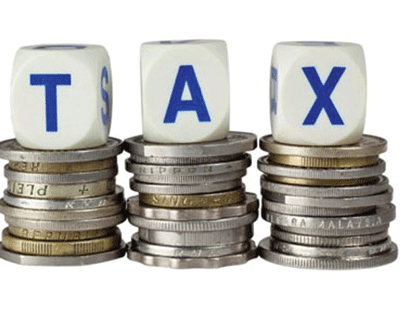 However, she said this could be achieved through regular public sensitisation that would help in enlightening citizens on the importance of participating in governance.
Babington-Ashaye said in an interview on Sunday in Lagos that Nigerians needed to be more involved in governance than before.
The Founder, Accounting Education and Research Services (ACCERS), said that Nigerians should ensure that all structures, processes and procedures that could engender good governance were put in place.
She also said that Nigeria as a country endowed with natural and human resources had no business with poverty.
Babington-Ashaye said: "Nigeria as a country has no business with poverty, and poverty has no business with Nigeria.
"We are blessed, so wonderfully blessed by God and with natural and human resources, we ought to be the envy of all nations."
She said that no one had the right to waste or misuse taxpayer's money since government funds were people's property.
The tax expert said that Nigerians' constant involvement in the governance, tax process and procedures would make taxpayers be able to hold government accountable.
Babington-Ashaye said that the Nigerian constitution, which described as the highest authority, had not enjoyed wide-spread legitimacy which in turn had affected confidence in government.
She explained that in terms of the constitution and taxation, structurally the constitution had created wastage in public
administration and duplication across the tiers of government.
According to her, estimates show that the running costs of government at the three tiers had taken up to 70 to 80 per cent of revenue at the disposal of government.
"As a result, due to the limited remaining funds, public amenities such as the availability of potable water, good roads, functioning
schools and public hospitals are like luxuries.
"This in turn impacts negatively on society, as we see more and more Nigerians unable to afford the necessities of life."
She said that the provision of social welfare programmes aimed at the eradication of poverty was also necessary and not an act of charity, but an obligation on the government.
Babington-Ashaye said transparency and accountability were two important words that play a role in building trust in government at all levels.
She noted that for several years, the government had been focused on developing measures to increase the tax base and overall compliance rate in the country.
Babington-Ashaye said: "It is imperative that information must be accessible in a timely manner, and that revenue agencies are
independent and equipped to protect the tax system.
"How do you know whether someone is misusing your property if you are not checking on it?
"In other words, how can we as taxpayers hold government accountable for the use of our money if we ourselves are disinterested, and not involved."
She noted that governance, taxation and accountability were linked.
To this end, she said there would be a public lecture and discussion programme with a focus on governance in Nigeria titled
"Taxation and the Society" to be organised by ACCERS.
The programme will take place on April 26, in Lagos.
The lecture will bring together industry experts, tax practitioners and payers to brainstorm and discuss innovative research which
suggest ways that government can be more 'businesslike'.
The programme will explore case studies from within Nigeria and across the world to identify best practices which can be useful in the country.