By Victoria Ojeme
The Minister of Foreign Affairs, Geoffrey Onyeama, has urged non-career ambassadors-designate to work closely with foreign governments to ensure the safety of Nigerians in diaspora.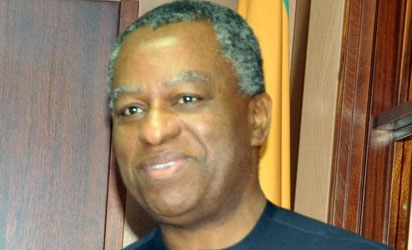 Onyeama gave this remarks due to frequent   incidence of attacks on Nigerians in foreign countries, with the recent incident involving four Nigerian students who were attacked by a mob in India.
"We have seen some of the development in a number of countries, South Africa and a few days ago, India. We have to do a lot to ensure the safety of our citizens in various countries of the world," Onyeama said at the opening of a five-day induction programme for second batch of ambassadors-designate in Abuja.
He noted that citizen diplomacy remained a cardinal part of Nigeria's foreign policy thrust, saying that whenever Nigerians abroad were in difficulties, it was the responsibility of the envoys to address the situation.
The minister listed areas of priorities for the envoys to include attracting foreign direct investments, maintaining good cooperation with host countries, and projecting the image of Nigeria in a positive light, among others.
He said:  "When the government came on board, there were lot of negatives we had to deal with, regarding our image and having accompanied Mr President to a large number of foreign countries, it is not an understatement to say that in the last two years, because of his image, we have been able to achieve a lot in re-branding Nigeria.
"It is now for you to build on that excellent work that he has done in developing the goodwill for this country among a large number of countries around the world.
"As ambassadors, you carry the views and mandate of Mr President; you will be his eyes and ears in any country you will be serving. This is in addition to engaging fruitfully with the foreign governments and envoys.
"You will be seen as agent to achieve a number of goals of this administration which include foreign direct investment, collaborating in areas of mutual benefit, projecting the image of Nigeria in a positive light and protecting its interest."
He noted that Nigeria's success would, to a large extent, depend on how effectively they were able to engage with foreign countries and leverage on their positions to extract whatever benefit there might be for Nigeria.
He reminded the envoys of Nigeria's foreign policy principle which, to a large extent, remained intact since independence.
The policy, according to him, included non-alignment, equality of all states, non-interference in the domestic affairs of other states, Afro-centrism and robust engagement at multilateral levels.
Earlier in his remarks, the ministry's Permanent Secretary, Amb. Sola Enikanolaiye, said the induction programme was to acquaint the envoys with the foreign policy agenda and priorities of the present administration
.The priorities, he said, were anchored on the tripod of good governance in the context of the anti-corruption drive, national security and the promotion of a prosperous and diversified economy.
The five-day programme covers lectures on the roles and duties of an ambassador, the privileges and immunities of an ambassador, the role of Nigeria's missions in promoting economic diplomacy, global issues, such as climate change, disarmament, human rights, migration, terrorism, among others.