By Simon Ebegbulem
BENIN—THE member representing Egor/Ikpoba Okhai federal constituency of Edo State, in the House of Representatives, Mr Ehioze Agbonayinma, weekend, urged other members of the Peoples Democratic Party, PDP, in the state to jettison political differences and support Governor Godwin Obaseki.
Agbonayinma, who also is a chieftain of the PDP in the state, congratulated Governor Obaseki on his victory at the state governorship Election Petition Tribunal and charged the people of the state to jettison political interests and support the governor since he has been affirmed by the tribunal as the winner of the September 28, 2016 governorship election in the state.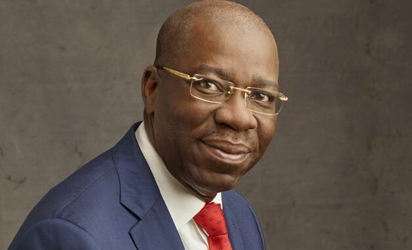 According to him, "I said it after the election that the result reflected the true picture of the votes of the people of Edo State and that Obaseki won the election. And it happened due to the factional crisis wrecking the PDP and failure of Independent National Electoral Commission, INEC, to recognise the authentic candidate of the PDP, which is Matthew Iduoriyekemwen, because we have always said that Ali Modu Sheriff is the authentic national chairman of the PDP.
"So, we must all join hands to pilot the affairs of our great state. We must all put partisan politics aside. Edo State must rise again."
I believe that every Edo indigene should put the interest of the people in front. This is the time to work together and support the governor. I want to thank the Oba of Benin for standing up for the development of the state. This is not about political party, this is about our state."