By Jude Opara, Abuja
Certainly many sports followers and analysts must have been confused in their attempt to understand current Minister for Youth and Sports, Barr. Solomon Dalung.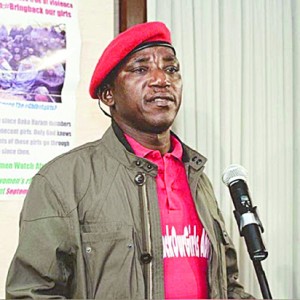 Since his assumption of office in 215, the Plateau State-born politician, has left nobody in doubt that he is a unique personality, who for both the right and wrong reasons, always wants to be seen to be different.
For instance, as the Minister for Youth, one should have expected him to dress in a manner that will portray him as a role model worthy of emulation by the leaders of tomorrow.
But always appearing like a guerilla fighter in his special khaki and red beret in the views of most Nigerians is not so deserving of a man occupying such an important position, which can even make or mar the lives of many young minds.
Interestingly however, Dalung seems to be aware of the controversy his special attire causes because from time to time he usually makes reference to it.
For instance, during the Stakeholders Forum for the Guidelines for the conduct of elections into the boards of the National Sports Federations (NSF) held last Thursday, the Minister said he would love to be remembered as the beret-wearing minister.
""If I remain a minister, even if I do not achieve anything, I want to be remembered as the man who used to wear his red beret, even if as they say, I know nothing in sports, I want to be remembered as the man who  insisted that the norms of democracy were respected in the conduct of the elections."
In fact there are a lot of instances of the many occasions when the Minister crossed the line while trying to prove to his audience that he is truly in charge.
But the ever boisterous Dalung, has also won for himself some fans, when at the same forum he technically slammed the door against some perennial federation presidents when he said that anybody who has served two terms or more will not contest the forthcoming election.
With this, the likes of Habu Gumel of Volleyball, Sani Ndanusa of Tennis, Solomon Ogba of Athletics as well as Tijani Umar of Basketball federations have all be sent packing.