Chairman, Senate Ad-Hoc Committee on Southern Kaduna crisis, Sen. Kabiru Gaya, on Thursday said that the Senate did not reject the committee's report as reported by some media.
Gaya, while briefing newsmen said, "I submitted a report on Southern Kaduna crisis and other states to the Senate. I was disturbed when some newspapers said the report was rejected."
"The committee is a very sensitive and important committee. We have eight more states to go. If you say that the reports from Kaduna and Zamfara were rejected, it means that you are going to cast doubt on the remaining eight states.
"This may be very difficult for us to come up with very good resolutions," he said.
According to the lawmaker, the committee members were well received by the government and the people of Kaduna.
He said that "there were trouble makers living in the forest calling on the Kaduna State Government to find a way of evacuating them from the affected areas to enable the residents return to their farms."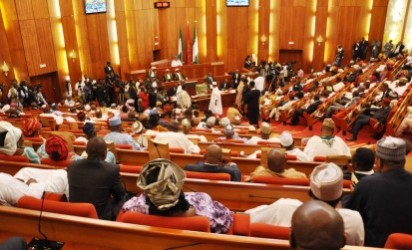 The lawmaker said that part of the committee's recommendation was to grant traditional rulers some roles to play in tackling the issue.
"Traditional rulers should be given a role to play, unfortunately they don't have any role in the constitution, and therefore their roles are limited.
"There is a serious need to review either the constitution to give traditional rulers a role to play," he said.
He also noted that in Zamfara, there were more killings from 2012 to 2016.
"However, Governor Abdulaziz Yari, had set up a dialogue committee to ensure that there was calm in the affected areas.
"The government of Zamfara has really tried. Whatever expenses incurred by the state government should be forwarded to the Federal Government," he said.
Gaya further said that the committee would very soon visit Benue and the remaining eight states.
Newsmen report that the committee was mandated to cover all the states in the country, especially Zamfara, Kaduna, Benue, Enugu, Abia, Taraba, Nasarawa, Delta, Edo and Kano, that had recorded clashes.
The committee, however, visited only Kaduna and Zamfara.