Prophet Christopher Owolabi, the General Overseer, Christ Apostolic Church in Omu-Aran, Kwara, says the whistle-blowing policy of the Federal Government is assisting it in its fight against corruption.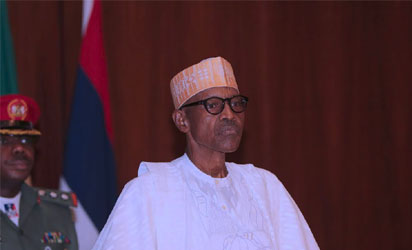 Owolabi, in his Easter message on Monday, praised President Muhammadu Buhari's led administration for introducing such a policy now.
The clergyman advised the government to evolve a framework for the utilisation of the recovered funds for the benefits of Nigerians.
"Those funds that have already been forfeited to the government following judgment by courts of competent jurisdiction can be channelled toward empowering the youth on agriculture and entrepreneurship development,'' he said.
He, however, urged the Federal Government not to play politics with its handling of the loot recovered from an apartment in Ikoyi.
"I think it is disheartening the way and manner the issue of the recovered loot in an apartment in Ikoyi is being handled which has made it become a subject of political controversy.
"Instead of playing politics with such a sensitive issue; the Federal Government should wade into the matter, and intelligently unravel the mystery surrounding it ,'' he said.
Newsmen report that the Economic and Financial Crimes Commission (EFCC) recently discovered $43.4 million in various denominations in an apartment in Ikoyi, Lagos,
The legitimate ownership of the funds has continued to generate arguments.