A Peoples Democratic Party (PDP) chieftain in Delta State, Chief Sunny Onuesoke, has advised that the All Progressives Congress (APC) 'change' mantra cannot be effective if there is no constant electricity power supply in the country.
Onuesoke spoke in Ugbangue, Warri after the Independent National Electoral Commission (INEC) declared   Princess Shola Daibo of Accord Party   as the   winner of the bye-election into the vacant seat   of the Warri -South Constituency I in Delta State of Assembly.
An elated Onuesoke   told newsmen that if   the Federal Government could give Nigerians constant electricity power   supply,   the 'change' mantra of the party would be taken serious by Nigerians, adding that the "present noise about fighting corruption,   industrialization, economic development, whistle blowing and recovery of billions of Naira   among others   are waste   of time except there is constant electricity supply".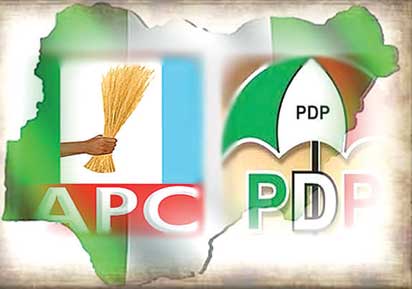 He noted that the need to provide regular, affordable and efficient constant electricity supply has long been identified as crucial for the prosperity, growth, national security as well as the rapid industrialization of the country.
"Today, one of the prominent infrastructure gaps in Nigeria is in the area of power and various attempts by successive governments at industrialization and rapid economic growth have been hampered by energy infrastructure deficit. Constant and adequate power supply is an important requisite for industrialization which will open other sources of social-economic development. This will lead to creation of employment and variably lessen criminal vices like corruption, robbery, kidnapping and other mode of criminal activities", the PDP chieftain said
To achieve constant electricity supply, Onuesoke advised that the  energy mix for electricity supply will need to be broadened from the current two of   hydro and gas sources  to seven sources which include   hydro, gas, solar, wind, biomass/biofuels, coal and nuclear.
"Additionally, there will be a requirement for the strengthening and expansion of the national grid along with improvement of distribution systems as well as promoting the development of fuels for gas, coal and nuclear power plants. There is also the need to update both the National Energy Policy and the National Energy Masterplan and pass them into law".