Benjamin Njoku
It was just over 40 years ago, in 1976, that Peter Tosh released his classic hit song "Legalize It" from the album of the same name. The song was written by Tosh as a response to his ongoing victimisation by the Jamaican police, but it was also a political statement pushing for the legalisation of marijuana.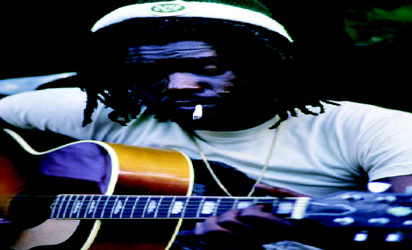 In ganja's pre-emancipation era, "Legalize It" became a unifying anthem that brought like-minded exponents of the herb together from diverse countries and cultures.
In recent years, the perception of marijuana has changed radically, with many jurisdictions now making allowances for research as well as for recreational and medicinal use of the herb. This year, to celebrate International Peter Tosh Day on April 20, the Peter Tosh Estate is releasing a 2017 remix of this powerful and prophetic canticle, which was from the first album Tosh released after leaving the Wailers.
The remix project will take the form of a collaboration among several artistes from various genres. Those confirmed so far are Melissa Etheridge, Angelo Moore of Fishbone, Tommy Chong, Denroy Morgan, Wanz, Septimius, Brett from Roots of Creation, Marlon the Ganja Farmer, Dre Tosh, and Tosh 1. Additional artistes reportedly are being invited to participate, especially those from Jamaica who share Tosh's vision of the utilisation of marijuana free from all forms of hostilities.
Chris 'C Rod' Rodriguez is producing the initial version, and there will be alternative versions remixed by other guest producers at a later date.
The Peter Tosh Estate is quoted as saying that with the legalisation movement finally gaining traction both in Jamaica and abroad, now seemed like the perfect time to bring together some of today's biggest talent and supporters to put their own spin on this timeless classic.
"Tosh fans and music lovers have come to realise that Peter's bold stance was one of the first real calls to action for the legalisation of ganja," Brian Latture, manager of the Peter Tosh Estate and Peter Tosh 420, said. "And with Peter's dream now becoming a reality in many parts of the world, he has continued to be seen as one of the first real champions of this movement."
—Dave Rodney