By Emmanuel Aziken, Wahab Abdallah, Dapo Akinrefon, Charles Kumolu, Omezia Ajayi & Idrisu Yakubu
LAGOS—Lawyers, yesterday, waded into the brewing crisis between the Presidency and the Senate over application of Section 171 of the constitution concerning the President's right to unilaterally appoint heads of extra-ministerial agencies with an urge on the legislative body to seek Supreme Court interpretation.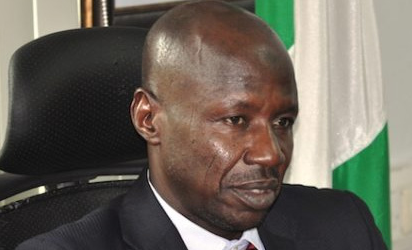 While majority of the senior lawyers overwhelmingly urged the Senate to seek judicial interpretation, Chief Mike Ahamba, SAN, however, cautioned the Senate against altering the constitution to give effect to their desire, saying the National Assembly had no right on its own to amend or alter the constitution.
Among the lawyers who spoke, yesterday, besides Chief Ahamba, were Mr Babatunde Fashanu, SAN; Second Vice President of Nigeria Bar Association, NBA, Mr. Monday Ubani; lawyer and activist, Adetokunbo Mumumi; Ologun Ademola; Mr Kennedy Khanoba; Mr Abdulrahman Abubakar and Agama Rafael, among others.
Mr. Akin Oshuntokun, who served as political adviser to President Olusegun Obasanjo and Afenifere spokesman, Mr. Yinka Odumakin, also added verve to the argument in calling for adherence to the law as it is in appointment into the extra-ministerial positions.
Babatunde Fashanu, SAN, while responding to the controversy, said: "Let the Senate approach the Supreme Court for the interpretation if it is not satisfied with the section as stated. However, the words and letters of the constitution are clear on that appointment," the constitutional lawyer stated.
Executive Director of Socio-Economic Right and Accountability Project, SERAP, Adetokunbo Mumumi, while observing that there was no perfect constitution, said it would not be out of place for the Senate to approach the apex court for judicial interpretation.
He said:  "If an issue within the polity becomes a matter in contention between the legisture and the executive, such matter should be submitted to court for adjudication/interpretation. So it would not be a bad idea if the Senate proceeds to court on any unclear or disputed issue in the polity."
Speaking in the same vein, Second Vice President of Nigeria Bar Association, NBA, Mr. Monday Ubani said: "On Section 171 of the 1999 constitution, amendment shouldn't be the issue now. They should seek judicial interpretations on it because there are several interpretations by lawyers. It is after judicial interpretation that they can seek for amendment.
Constitutional lawyer, Chief Mike Ahamba, SAN, warning the National Assembly not to amend the constitution to suit their preference, affirmed the legislative body lacks the legal competence to amend the constitution without a Constituent Assembly.
Kennedy Khanoba, Head of Khanoba and Khanoba Chambers, Mr Abdulrahman Abubakar and Agama Rafael, Principal Partner, Bethel Chambers, all Abuja based lawyers also spoke in the same vein.
Lagos-based lawyers, Yemi Omodele and Ologun Ademola, also agreed that the Senate should seek interpretation of the case at the Supreme Court.
Mr. Osuntokun on his part, opposed any move to amend the constitution, saying:
"All executive appointments within the Federal Government are delegated authority of the President. He is the embodiment of the executive organ and as such the appointing authority of the Nigerian public service. But the authority is tempered by the constitutional provision of checks and balances, especially the appropriation and oversight powers of the National Assembly. As such I don't see the need to amend the constitution."
Afenifere spokesman, Mr. Yinka Odumakin, on his part, said: "Section 171 cannot take effect on the account of Magu's rejection without amending the EFCC Act or the constitution. The reason those who drafted the  EFCC Act gave dual authority in appointment is because the body performs roles that have judicial and legislative contents."