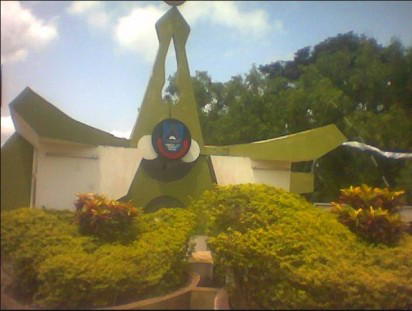 Ambrose Alli University
By Gabriel Enogholase
BENIN—MANAGEMENT of Ambrose Alli University, AAU, Ekpoma, has refuted reports credited to the Edo State Commissioner of Police, Mr. Haliru Gwandu,  alleging that three lecturers of the institution were arrested over cult-related activities, saying that the Police lied, just as it described it as "totally false and embarrassing."
It  asked the Police Commissioner to retract the statement and apologise to the management and students of AAU within 24 hours.
It will be recalled that while addressing journalists on Tuesday, the state Police Commissioner,  disclosed that a lecturer at the university, a  professor, was arrested for secret cult related activities and added that a double-barrelled gun, single barrel gun and one pump action gun were recovered from him.
However, the management of the university, in its reaction by the Public Relations Officer of the university, Edward Aihevba, debunked the allegations, insisting that the institution had no cult-related issue since the inception of the administration of the incumbent Vice Chancellor, Prof Ignatius Onimawo, last year.
Aihevba said: "There has been no report from the Police or any individual or groups for that matter, concerning any incident of cultism or cult-related activities.
"The Police Commissioner and his team could not have arrested any staff of the university, or found 14 dead students and not make a report, formal or informal, to the authorities of Ambrose Alli University.
"The Police Commissioner, by his pronouncement, has opened the way for damaging and libelous display of falsehood in the social media."
He added that the university last month conducted election into the Student Union Government of the institution without any disturbance of any kind and that first semester examinations were currently ongoing in a peaceful atmosphere.