By Dayo Johnson, Akure
A Senior Advocate of Nigeria, Dayo Akinlaja, has advised Prof. Itse, Sagay, the Chairman of the Presidential Advisory Committee Against Corruption, to honour Senate invitation.
Although Akinlaja picked holes in the summoning of private individuals and government officials by the parliament to answer questions relating to their activities, he urged Sagay to honour the invitation as a mark of respect for the Senate as an institution and an arm of government.
The former Attorney General and Commissioner for Justice in Ekiti State criticized the way the Senate has "been using its powers to summon individuals to answer allegations against them for various flimsy reasons".
He spoke with Sunday Vanguard after the commissioning of an ultra-modern law chamber built by the immediate past Attorney General and Commissioner for Justice in Ondo State, Aderemi Olatubora, in Akure.
Akinlaja however advised those summoned by the Senate to appear before the National Assembly instead of running to themselves the  law court to stall the summons.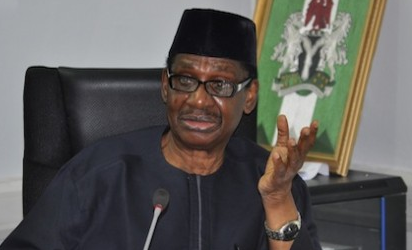 "The National Assembly does not have the right to invite private individuals like Prof. Sagay. They don't have that right under the Constitution. Because he criticized them does not give them the power  to invite him, " the SAN stated
"There is no power for them to go beyond Sections 88 and 89 of the Constitution. It is not something they should exercise in manner that will expose it as a product of vender to."
The senior advocate said the National Assembly had been given the power to invite people for the purpose of interfacing with them for one reason or the other as envisaged under the Constitution, saying under such situation, it is imperative for such persons to obey.
However, Akinlaja said: "If the person chooses not to go, the legislature is not left helpless. They have their own power to compel by issuance of summons and warrant of arrest as the case may be.
"The point here must be understood that that power of the legislature is not at large".
On the invitation of Col Ahmed Ali, the Comptroller General of the Customs Service, Akinlaja said: "He is a public servant.
"He has moral and legal duty to ensure that the Senate is not brought to public ridicule. Where it is clear that someone is under a duty to obey any invitation, it is fair enough and compulsory that he obeys.
" But in a situation where there is no such legality, I do not see any reason where anybody should not go to court of law to interpret whether it is within the ambit of the Constitution that the National Assembly has the right to invite."