A United State Support Agency, Family Health International (FHI-360), said on Sunday it had successfully offered HIV/AIDS testing and counselling to about 100,863 persons in Borno.
The FHI360 Country Director, Mr Robert Chiegil, said in an interview with newsmen in Maiduguri that the clients were tested in 11 centres between 2011 and 2017.
He mentioned the centers to include University of Maiduguri Teaching Hospital, State Specialist Hospital, Mamman Shuwa Memorial Hospital, and General Hospitals Bama, Gwoza, Ngala, Askira, Lassa, Biu and Biryel.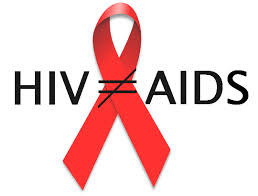 "General Hospital Bama, Gwoza and Ngala were yet to be reopened due to the security challenges," he said.
Chiegil said that about 9,004 among those tested, representing 8.9 percent, were HIV positive.
He also said 9,721 of those tested were currently on Anti Retroviral Therapy at the various FHI360 sites.
According to him, 87,717 pregnant women were also tested and counselled, with 845 pregnant women enrolled on Anti Retroviral and prophylaxis to prevent Mother To Child Transmission.
"The agency is also providing HIV/AIDS support in 10 IDPs through its Streathening Integrated Delivery of HIV/AIDS Services program.
He mentioned the challenges faced by the agency to include increased demands for HIV services especially in newly liberated areas.
"Others included difficulties in accessing facilities particularly those outside Maiduguri due to the insurgency.
" We also have shortage of skilled health care workers especially doctors, pharmacists and Laboratory scientist in facilities,"he said.
Newsmen recalled that about 3,800 new cases of HIV infections have been recorded in 15 Internally Displaced Persons (IDPs) camps in the state between August 2016 and March 2017.
Records released by the National Population Commission indicate that about 108,000 persons, representing 2.4 per cent of the population of the state are living with HIVand AIDS.