Youths under the aegis of First Massive Literati, FML, have vowed to unseat the current crops of politicians, by ensuring young Nigerians take over power come 2019 general elections.
The youths who gathered at the Creative Arts Theatre, Faculty of Social Science, University of Lagos, with representatives of youth organisations from all the states of the federation in attendance, enjoined youths to avoid being deceived by any political party or politicians but should ensure that come 2019, young Nigerians are elected at every level of government.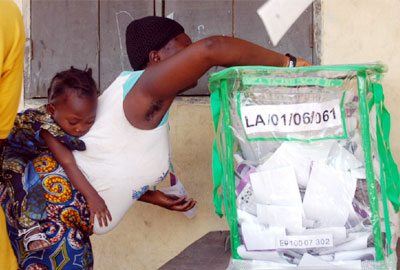 FML founder, James Useghan, who disclosed that the group will be holding its first national convention later in the year, lamented that "for the past 57 years, Nigeria has never produced a president who is less than 50 years. We are not to be associated with any form of violence. We believe in peaceful revolution, and it is high time we seized power from old generation of politicians who have succeeded in messing up the polity such that most youths run away to foreign countries in search of greener pastures but end up dead or worse of."
The seminar featured key speakers, Olakunle Fapohunda and Mr Ken Etete who sensitised the youths on the need to be involved in governance of the country since the elders have failed to build a government that will provide quality life for the citizenry.
Speaking on the topic, 'Youths, the Future' Etete said, "The strength and beauty of Nigeria is Nigeria. The fact that certain individuals have mismanaged Nigeria is not an excuse for us to destroy the Nigerian vision. I will consider politics in Nigeria and Africa as a moving trailer that has lost its brakes. Young Nigerians desiring to make a change must understand the importance of being practical to solve a problem by identifying the problem and finding a solution that will solve the problem and not just assuming the solution.
The youths have to start thinking of solutions on how they can move the country forward and not as a confrontational force that wants to create problems in the country."