By Jimitota Onoyume
PORT HAR-COURT—  Governor Nyesom Wike of Rivers State has commended the Nigerian Air Force for its sacrifice in the security of the nation, urging the Airforce authorities to help clear street traders around the Air Force Base on Aba Road, in Port Harcourt.
The governor made the appeal, yesterday, at Government House, Port Harcourt, when the Commander of Nigerian Air Force 115 Special Operations Group, Air Commodore Mahmud Madi, led other officers on a courtesy visit to him.
Commending the NAF for not interfering in  electioneering processes in the country, the governor also lauded the body for its role in the fight against Boko Haram terrorists in the North East.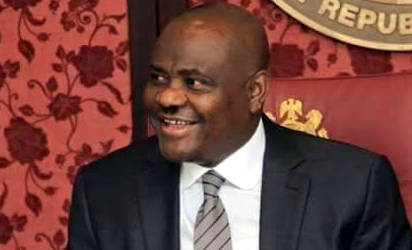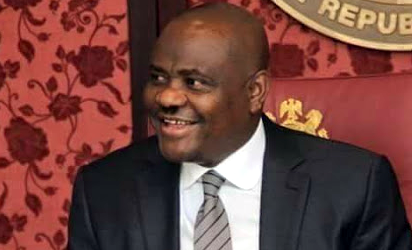 He said: "Without your air power, it would have been difficult to dislodge the Boko Haram terrorists.  I want to commend the Nigerian Air Force for the sacrifices you have made for the security of the country. Please keep it up.
"The only problem I have with security agencies is when they  get themselves  involved  in the snatching of electoral materials. The Nigerian Air Force and the Nigerian Navy have always kept away from electoral malpractices.  Our relationship will continue to wax stronger as long as the Nigerian Air Force concentrates on security matters."
Wike further appealed to the Airforce to allow the state government build a modern motor park on a  boundary with  the Airfroce base on Aba Road to move vehicles loading around the base to the motor park.
Air Commodore Madi, in his address earlier, had appealed for logistic support from the state government, promising that the security body will continue to contribute meaningfully to security of lives and property in the state.