Sequel to our cover story titled "Black Market for babies: An end in sight" featured in Woman's Own last week, this week, we bring you two experts, Barrister Collins Okeke and Dr. Maymunah Kadiri, a psychologist, who shared their opinions on the subject in two separate interviews. In this interview, Dr. Maymunah Kadiri, a prominent psychologist, speaks about psychological challenges that could make a woman gives up her child for sale and other related issues
By Chris Onuoha
WHAT are those psychological issues that will make a woman give up her child either to the baby factory or away?
Looking at teenage pregnancy, you will find out that these are usually the people who perhaps give out children to baby factories.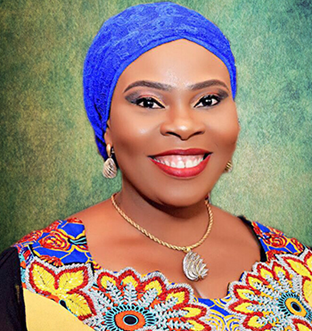 It is like a child giving birth to a child and we all understand the importance of a child coming into the world having a father and mother nurtured well and of course father being there for the family supporting and not necessarily for financial need and so. A lot of issues come to play both from the psychological side and advance. Opposing factors are usually found in early child pregnancy  and those things that would make a girl have a break down after having a child.
Talking about the rise of baby factory and consequences, the truth is about whether these cases are factual and if the parents are really the ones giving out their children to the baby factory, or whether the teenage girls in question  opted to do this.
The bulk of the issue also centers on whether they are poor or any societal threat, because of what people will say about such pregnancy. There should be a need for knowledge and information to let them know that it is absolutely wrong to do so.
Many of such women may have challenging problems like total lack to take care of the children. When such emotional and financial support are lacking, that alone can trigger such act. Another very common psychological issue we are having is anxiety.
Why should childlessness be an issue in a home?
There is a male/female factor to it. When it comes to the issue of infertility, it's either male, female factor or both. Childlessness is not what they bring upon themselves but they may find themselves in such a situation.
After discovering a problem like that, it is proper to engage a gynecologist who will find out why they can't have child of their own. And when they know that they can't get a child because of XYZ issues, then there's need to adopt a child. Adopting a child legally is always better and acceptable but going to buy a child from the baby factory, is like killing the child. There's always a mindset attached to adopted child.   To train and nuture an adopted child is healthier and better when it is done through proper legal process than acquiring from the back door.
A lot of times, we need to know how to get these things done, not for short time benefit but for posterity.
Biological parents
The truth is that children from non biological parents will never grow up like ones with biological parents. But then, nurturing, support and care for the children matter a lot here. Adopting is not a bad thing but it comes with a lot of physical and emotional effects.
Can a man stop loving his wife because she is childless?
It's not supposed to be so  because if we put the question to the man, 'when the table turns around, what happens'. Let me give you a typical scenario that happens to women that give birth later in life. Theurinary tract infection that some people don't know of, can actually affect the fallopian tube of a woman and cause tube blockage. Somehow, an unsuspecting girl will grow in age with intention of bearing children.
Other infections can come from body fluid, public toilet and improper exposure of the body. And you may find out that it is not deliberate that  they found themselves in such situation but without proper treatment, the tube may block.   When she goes to a man or even marries, the babies may not  come. Perhaps, a doctor may advice for IVF or other means to get a child.
In this case, some people may put religious practice into it by saying no! my religion does not permit that or the cost is too much, but that shouldn't be a problem. Marriage is a sacred institution and whatever anybody is passing through in it should not make a man to stop loving a woman. Let us not forget that the primary aim of marriage is companionship. Babies come as an honour.  When a man places much emphasis on babies in marriage, that's where the problem come in. But if couples are properly educated, know that there are other means of having children without necessarily tasking themselves physically, that should not make a man stop loving his wife. There should be other ways round.
What's your advice to couples on this matter, especially women that give out their babies  to such illegal homes?
Teenage pregnancy is a huge problem in the developing world. In Africa, elimination of poverty with other issues like defining MDG must be seen as major priority. The truth is that adequate knowledge regarding any form of health related issue should be given priority.
In Africa, you may ask, how many people listen to radio, watch television or even have cable station in their houses to get proper information about health issues. I think the primary health care centres should really work.
Women should be encouraged by States, Local Government  and even health personnel at council levels to get adequate information about their health status. There's a huge gap from the primary healthcare to tertiary healthcare centers in the communities. A lot of structures should be put in place in terms of proper information.
You know, for the baby sellers, they may be giving out a female baby for N200, 000 a male baby for N500, 000 and what should probably get to the girl in question should not be more than N20,000 when shared among the syndicates. Is that what we should be practicing?   We should go back to proper education.
If you have the knowledge of power, nobody should even think of giving out a child to any home or baby factory. My take is that we need knowledge. Our primary health care system should be done in such a way that people can go there and get these things for free.
People are hungry. To them anything that comes their way, they take it. When we get these things right, every other thing will fall in place.