The Federal Road Safety Corps (FRSC) on Thursday impounded no fewer than 20 commercial vehicles during a special operation in Onitsha, the commercial city of Anambra, for failure to install speed limiting device.
The operation was tagged in Igbo language as "Operation Anyi Ekwerego na Speed Limiting Device", meaning: "We have accepted Speed Limiting Device".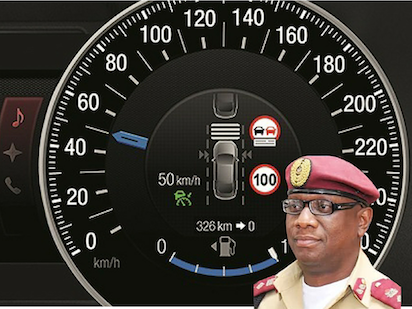 The FRSC Unit Commander in Onitsha, Mr Paulinus Akpotobo, said the exercise was part of activities of the command to reduce speeding by drivers in the state.
Akpotobo said that the command apprehended a total of 30 persons for 32 offences, including number plate violation, seat belt violation, dangerous driving and operating with forged documents.
The unit commander, who enlightened some passengers and drivers of the impounded vehicles, said the FRSC was concerned about the safety of lives on Nigerian roads.
"We have recorded appreciable compliance in the speed limiter campaign as transport companies are complying to install the device.
"Our duty is to ensure your safety any time you are on the road and to continue to enlighten you to do the needful."
Akpotobo expressed worry that some drivers uninstall the speed limiters. He, therefore, warned that the FRSC would not hesitate to prosecute such offenders.
Responding, a commercial driver, Mr John Emecheta, who spoke on behalf of other drivers, commended the FRSC for their good works.
He promised that the drivers would ensure compliance by installing the device in their vehicles.