By Emma Amaize & Godwin Oghre
SAPELE— RESIDENTS of Sapele, Sapele Local Government Area, Delta State, yesterday, faulted the recent claim by Benin Electricity Distribution Company, BEDC, that power supply had improved in the municipality and environs.
A former staff of Chevron Nigeria Limited, CNL, and community leader, Mr. Ben Tobi, while responding to the claim of improved power supply in the area, said:  "There is no improvement yet in the power situation in Sapele. To start with, no community person agreed for an eight- hour power supply in the area. It was BEDC that proposed eight- hour supply and we told them to find a way of collecting their bills from debtors and make sure that they supply constant light to those paying their bills.
"We told them that they cannot deprive us of electricity when we are paying our bills. We know everything happening in TCN, BEDC and DISCO offices. Our people are working with them and they tell us things happening there."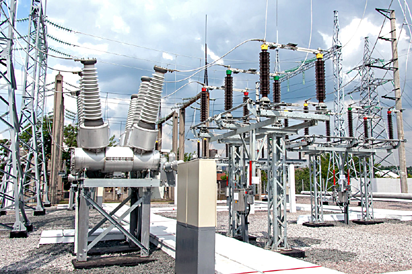 BEDC had, in a statement by its Corporate Affairs Officer on Monday, said: "In keeping with the resolutions reached at the various stakeholders' meetings on Sapele power problems, residents of the community and environs now enjoy more than six hours of electricity daily with some areas having 22 hours, notwithstanding the poor generation nationwide, which is hovering between 3000 to 4000MW."
However, another community leader, Mr. Gabriel Eyide, dismissed her claim, saying: "There is no improvement at all. The situation in Sapele remains the same. I have personally petitioned the National Electricity Regulation Council of Nigeria, NERC and it has asked me to write officially to BEDC giving it 19 days to restore power to Sapele, failing which I will again apply to NERC to intervene and I have done that. If BEDC fails, NERC will, within three days, call on them to provide answers to my petition or to be sanctioned."
Factional president of Urhobo Progress Union, UPU, Chief Joe Omene, who spoke on the matter,  said: "The permanent blackout in almost every part of Urhoboland by BEDC has political undertone. It is deliberately withholding electricity supply to all parts of Urhobo land to paint the current APC-led Federal Government in bad light to the Urhobo and the country as a whole and a way of impoverishing our people."
"BEDC has been painting the Federal Government in bad light, giving us the impression that the Federal Government is not working in the area of electricity and other social amenities. Recall that the acquirers of BEDC are stalwarts of the opposition. The blackout is its way of telling us that they can perform more than President Buhari and it plans to use that as campaign slogan in 2019, to secure our votes."