By Gabriel Ewepu
AS recession continues to bite hard on the economy, Senator representing Cross River North in Cross River State, Dr. Rose Oko, has assured women in the area of holistic economic empowerment and support programme.
Oko made the promise while speaking on the plight of women following the shutdown of most businesses they used to eke out a living from due to rise in prices of stocks for their businesses.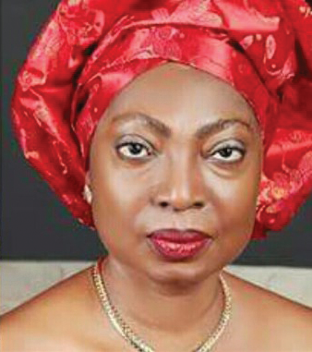 She also urged governments at all levels to roll out various economic empowerment schemes that will take off the heat of recession from the women.
She said: "It has not been easy with women who are into various businesses, particularly those who are into petty trading under this economic recession because they cannot afford the wholesale prices as before.
"It is a concern to me and I have that pain because most of the women who were engaged with this kind of retail business have packed up because of no capital to continue coupled with the sharp increase in prices of these goods.
"I want to assure women in Cross River North Senatorial District, whom I represent at the Senate that very soon I will roll out a special economic support programme that will help them to bounce back in their businesses. I am working hard to ensure that they have this support package that will bring their hope back to life by the help of God.
"Please the industrious women in my senatorial district I have not forgotten you because you are the pillars of your families. And I believe you deserve this support for you to add value to what your husbands are doing and for your children to live comfortably."
She also urged the state and local government to map out schemes and strategies to assist women with economic empowerment programmes.
Empowerment programmes
"With the recession biting hard women who are into various trades deserve support from the state and local governments. It is also important for state and local governments to empower women in business and those who want to engage in that with workable methods that will be result oriented", she stated.
Senator Rose Oko who is the Senate Committee Chairman on Diaspora and Civil Societies, also said women and children who are also victims of xenophobic attacks in South Africa should be given adequate protection by the Nigerian government and its South African counterpart.