By Emman Ovuakporie & Johnbosco Agbakwuru
ABUJA—The House of Representatives Committee on Basic Education yesterday refused to continue an investigative hearing on tenure elongation of the Permanent Secretary in Education Ministry, Mrs Jemila Shu'ara, as the approval letter purportedly written by President Muhammadu Buhari granting the extension was not provided.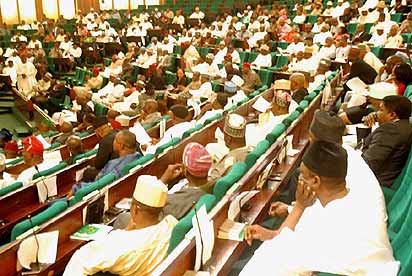 Recall that the committee had directed the Permanent Secretary two weeks ago to provide the letter granting an tenure of one year after her service year expired February 24 last year.
During a budget defence on February 22, Shu'ara had claimed that the Presidency granted her an extra year after her tenure of office expired.
She failed to show up penultimate Tuesday with the approval letter and the committee had to reschedule another meeting for yesterday, for which she also failed to show up.
The committee, led by Zakari Mohammed, however, allowed the HoS to defend Mrs Shu'ara who was visibly missing at the venue of the meeting.
She started by citing Section 171 SS 1 of the constitution which she claimed gave the President powers to appoint or dismiss anybody in government employment.
According to the HoS, the President has the prerogative of power to appoint or hold   any office as he deems fit.
She was, however, stopped half way as the laws she was relying on needed proper explanation..
At this point, the committee chairman queried:  "Why is it that the PS is still in active service when she ought to have retired since 2016 and her service was extended for another year.
"I want that letter that the President used in granting the one year extension and I do know very well that Mr President as a due process person, couldn't have given you a verbal directive on this issue.''
Responding, the HoS said:  " I never extended it, I only conveyed the letter to her and for the letter, I was not asked to bring it along but that can be done next week.''
Zakari raised issues on with the law the HoS relied upon to