The House of Representatives Committee on Economic Recession has expressed optimism that the country will soon overcome recession.
The Chairman of the committee, Dr Bode Ayorinde, stated this in an interview with reporters shortly after the committee met with Vice President Yemi Osinbajo in the Presidential Villa, Abuja on Thursday.
Ayorinde said the committee's meeting with Osinbajo, who is the Chairman of the National Economic Team, was to suggest ways that the country could exit recession.
"Government is by action; but before you take action, you plan.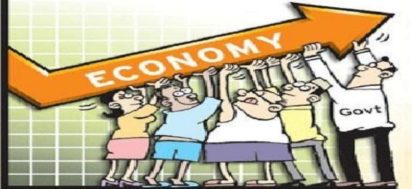 "We are now at the planning stage and already you see there is a slow response.
"The inflation rate dropped gradually and gradually, all other steps that are being taken when they are in full force (will work).
"Nigeria is a strong country; we have a lot of resources; all we need to do is to wake up.
"When there are challenges, it leads to innovation.
"It is when you are hungry that you remember that you have something around the corner of your house that you can turn into food.
"Nigerians should be patient with government and, by the grace of God, we shall be out of recession.''
Ayorinde said that the Reps Committee was made up of experienced finance people who could assist in designing programmes that could engender speedy economic recovery.
He commended both the executive and legislature for collaborating to solve the nation's economic problems.
"We are glad that we are on the same page; some of our suggestions have been acknowledged to be the way they were thinking and some of our suggestions have been innovative.
"By the grace of God Nigerians will feel the effect of this committee and the effort of the Federal Government very soon,'' he said.
Ayorinde also said that the recovery plan was being compiled adding that the Federal Government would soon come out with a package to exit the recession in fulfilment of its essence to address the welfare of the people.
Also, the Senior Special Assistant to the President on National Assembly (House of Reps),
Mr Suleiman Kawu, who was at the meeting said the executive was glad about the resolutions of the committee adding that the executive would come out with a position.
"We heard what they (Reps) said; we will come up with a position too and, in the end, we want to arrive at a position where Nigerians will be happy with the government,'' he said.
Kawu noted that the Reps and the executive arm of government enjoyed a harmonious relationship that was "rancour-free, intact and doing serious consultations''.