By Esther Imoyo
NIGER Delta activist and Labour Party candidate for Warri North constituency, Delta State House of Assembly in the  2011 general election, Mr. Adanse Felix, has called on  oil companies operating in the Niger Delta region to begin immediate relocation of their headquarters to the region as directed by the Federal Government, as part of efforts aimed at achieving permanent peace in the region.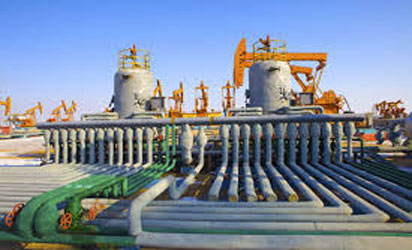 He also appealed to youths of Delta State to maintain peace and support the developmental strides of  Governor Ifeanyi Okowa as his government has shown determination to move the state forward for the benefit of all.
Felix, who applauded the recent directive by the Federal Government through Vice President Yemi Osinbajo, insisted that the directive was very  laudable and a step in the right direction.
The activist, in a statement in Warri, said that the Federal Government's directive, if fully implemented, would guarantee peace in the restive region, contending that the directive was a sure way to restore mutual respect between the Federal Government and oil bearing communities of the region.
He said, "A situation where oil  companies would pay taxes to states where their corporate headquarters are located rather than the states where they do business should be discontinued."
Hence the directive if carried out as directed by the government would  boost the dwindling economic fortunes of the oil bearing states of the Niger Delta and the local communities.
"There will be more employment opportunities for the locals and increased Internally Generated Revenues for the states in form of taxes.  We want to thank the Federal Government for this singular decision."