POPULAR actor Chiwetalu Agu is taking his talent to another level as he concludes plans to release a debut video album titled "Mr. President."
The album, which reflects on the everyday activities of an average Nigerian, will be released soon and the actor is working round the clock to ensure that he makes a big statement with his venturing into music.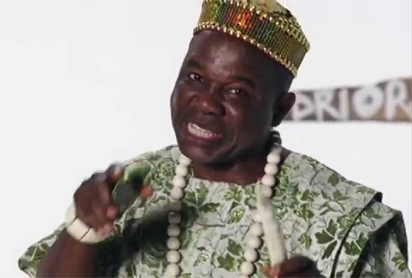 In one of the tracks titled 'Mr. President' the comic actor reflected on the blessings Nigeria has received from God as well as on the poor leadership that has destroyed it, adding that he would do better things if he was made the president.
"Nigerians are suffering, there is hunger in the land and someone who is in speaking position has to say something about it. The song is not just about trolling politicians, but has other fun tracks that will make you dance, laugh and merry. It is an album for everyone" the actor said.
According to the management of Kings Music Entertainment, who are packaging the album, the five-track video album will be released soon and their spokesperson has it that almost everything is set before the video hits shops and TV stations.
"He is a legend and we know so many people across the globe will be looking forward to the album. It is clean for the family and you will also expect to see some of his comic lines on the songs", the spokesperson said.