The Indonesia Ambassador to Nigeria, Mr Harry Purwanto, on Monday dismissed as untrue the impression that Nigerians were responsible for drug-related problems in his country.
Purwanto told newsmen in Abuja that Nigerians given death penalty in Indonesia over drug cases did not bring in the drugs from Nigeria.
"The perception that Nigeria is the source of the drugs couriered to Indonesia is totally untrue and don't have any base, but that is the perception in Indonesia.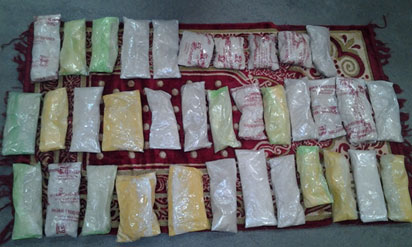 "However, we know that things like that are not true because countries where narcotics come to Indonesia are mostly South Asia, East Asia and neighbouring countries in Southeast Asia," he said.
According to him, what happens is that those Nigerians involved in the crime have stayed long in Indonesia, married to Indonesia ladies and joined drug courier cartels.
Newsmen recall that Indonesia had in 2016 executed four convicted drug traffickers, including three Nigerians, as it pushed ahead with its "war against drugs".
The envoy disclosed that between 30 and 40 Indonesian young people died everyday due to drug-related problems within the country.
He said that the country was in an emergency situation and had to do something drastically to salvage it.
He said the Indonesian Government executed those sentenced to death over drug-related crime as a measure to reduce rate of drug trafficking in the country.
"Indonesia is an emergency situation which really has to be addressed because everyday 30 to 40 Indonesian young people die because of drug-related issues.
"So, it gives the government concern and has to do something to make sure that the situation does not deteriorate further.
"The government cannot but reject the call for clemency for those that have been given death penalty," he said.
Purwanto, however, explained that the government would not execute any convict until all legal mechanisms have been exploited.
"We do execution after we have exhausted all legal mechanisms; the high court, appellate court, the Supreme Court and review mechanism.
"When all these means have been exhausted, then one would go to the president to ask for clemency; it is left for the president to grant it or not," he said
He also said that there was a discussion on whether to abolish death penalty or not.
"The discussion is lingering on not only in the society but in the parliament.
"As it is, the law of the country is not yet changed so we cannot but implement things that are according to the law," he said.
He said that the law was not only applicable to Nigerians or citizens of one country but of any national caught in drug crime.
Purwanto said that in all the stages of the process, there was always an open window for consular assistance through the foreign representative.