By Sebastine Obasi, with Agency report
Angolan state oil company Sonangol was working out its terms of allocations for May cargoes, traders said yesterday, while ample supply was heard to be weighing on the value of Nigerian crude.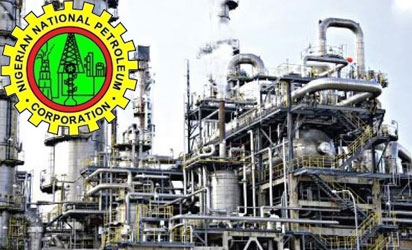 This is coming on the heels of increase in oil prices buoyed by expectations that the Organisation of Petroleum Exporting Countries, OPEC-led output cuts would be extended beyond June. Nigerian Qua Iboe, which was heard to be on offer was down 10 cents from offers heard on Friday, while the narrowing contango in the Brent market has reduced the incentive to store barrels, weighing on prompt values. Vitol also last week sold a Qua cargo to Petroineos from storage in Saldanha Bay in South Africa, a trader said. Up to 20 cargoes from the April programmes were still said to be available. For Angola, the May loading programme emerged with 54 cargoes, or 1.67 million barrels per day, versus 53 in April. One source said Unipec would take four cargoes on a term basis, Sinchem seven, Indian Oil Corporation two and Petrogal one. Another source said term allocations were not fully worked out. Sonangol is also showing some spot offers to the market, which include Dalia offered at dated Brent plus 10 cents, a level one potential buyer said was on the high side.
However, oil prices rose yesterday, on the expectations that OPEC-led output cuts would be extended beyond June. Benchmark Brent crude gained 21 cents to $51.83 a barrel, having touched a three-month low of $50.25 last week. However, prices remained well below the $58 spike in January after the production cuts deal. U.S. West Texas Intermediate (WTI) crude rose 21 cents to $48.43. OPEC and some non-OPEC producers agreed to curb production from January 1 by 1.8 million barrels per day (bpd) for six months to drain crude from record stockpiles.
But inventories were said to have remained stubbornly large. OPEC sources have indicated that its members increasingly favour extended production cuts but want the backing of non-OPEC oil producers, such as Russia, which have yet to deliver fully on existing reductions.
"We think it is very unlikely that Russia will actively take part in any extension of the production cuts that goes beyond paying lip service to the agreement," Commerzbank said, adding that it would be premature for investors to "pin their hopes" on an extension. Commerzbank said that OPEC cuts would need to last into the fourth quarter to achieve the group's goal of reducing record oil stockpiles in industrialised nations to their five-year average.