By Ochuko Akuopha
OLEH—NDOKWA National Youth Movement, NNYM, has commended Acting President, Prof. Yemi Osinbajo, for his directive to multinational oil companies operating in the Niger Delta to relocate their headquarters to the region.
NNYM, in a statement by its National Secretary, Presley Idi, described the directive as a step in the right direction, saying: "For a very long time now, we have been at the forefront championing the call and now our efforts have achieved first result with the support of the Presidency.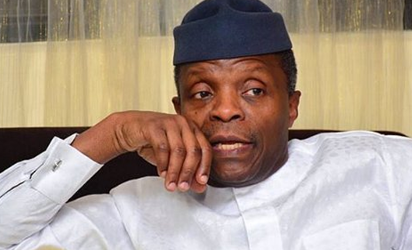 "We know for a fact that this is a herculean task and most of these multinational companies are very stubborn but we will not relent till we make gains. Rome certainly was not built in a day.
"Now that the Presidency has finally added their voice to the call for the relocation of their headquarters to the Niger Delta, it is now left for us to push hard on the different oil production companies operating within our enclave."
"Already, we have written several letters to all of them without acknowledgement, maybe because they think we will get tired and just ignore, they are certainly mistaken. We will continue to employ all non violent and legal means to achieve our goals."