By Innocent Anaba
A FEDERAL High Court  sitting in Lagos, yesterday, vacated an interim order which restrained the premiering and release of Nollywood movie, "Okafor's Law." "Okafor's Law" is a film produced by actress and director, Omoni Oboli.
Trial judge, Justice Ibrahim Buba, had on March 24, granted an interim order, stopping the premiere of "Okafor's Law" scheduled to hold on the evening of same day.
The exparte order had consequently halted the premiere of "Okafor's Law" at the IMAX Cinema in Lagos, as well as suspending its planned release on March 31.
The judge had issued the orders, following an ex-parte motion by a company Raconteur Production Ltd, on behalf of a Canada based script writer, Mr. Jude Idada, seeking same reliefs.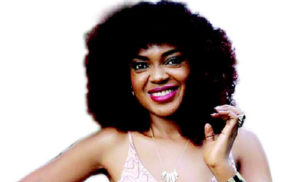 Defendants in the suit are: Dioni Visions Entertainment Ltd, Omoni Oboli and The Filmone Ltd. In a short ruling, yesterday, Justice Ibrahim Buba vacated the interim orders, and paved way for the release and launch of the film, after entertaining arguments from both counsel to the plaintiff and defendants.
Buba held: "The court shall resist the temptation of making any pronouncement on the substance of the matter at this interlocutory stage. Suffice to say that surely what is exhibited by the plaintiff is a script "The Bet" and not "Okafor's Law'' and so this court has no doubt that the plaintiff/applicant cannot sustain this application.
Interlocutory injunction
"Even though the applicant moved the court to granting an order exparte, thank God the side of the defendant is heard. I do not think that on the face of the counter affidavit, this court will exercise it's discretion both judicially and judiciously in granting the motion for interlocutory injunction.
"This court is unable to grant the interlocutory orders sought by the applicant; the prayer is hereby refused and the interim orders made on March 24, is accordingly vacated."
Meanwhile, reacting to the court ruling, a jubilant Omoni Oboli shared a video on her Facebook page where she broke the cheery new.
"I am happy to let you know to the glory of God that an injunction has just been lifted and Okafor's Law will start showing in cinemas nationwide from tomorrow (today)," she enthused.