…..As Senate summons him to appear today
By Soni Daniel, Northern Region Editor
ABUJA—The rift between the Minister of Education, Mallam Adamu Adamu, and the National Assembly Committee on Education has deepened, following his refusal to recall 47 Unity College principals who were reportedly transferred by two officials in the ministry in controversial circumstances.
Following the transfer of the principals, who are directors on level 17 in the ministry and their replacement with junior officers in breach of extant civil service rules, the National Assembly waded into the matter and ordered the ministry to suspend the action until the end of the current academic session and conclusion of ongoing national examinations.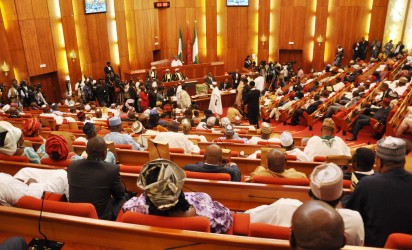 Last Thursday, the lawmakers summoned Education minister to the National Assembly and told him in clear terms to withdraw the letters posting out the principals, pending their investigation of the matter.
However, in a tacit move to frustrate the lawmakers' intervention, the minister has re-deployed many of the top principals of grade A unity colleges to return to his office with immediate effect, a move seen by many as a further punitive measures against the principals.
A letter to one of the affected principals in the custody of Vanguard and signed by the Director of Human Resources Management of the Federal Ministry of Education, Dr. A. B. Umar, on behalf of the minister, asked the officials to report at the headquarters of the ministry even though there were no particular positions for them at the moment.
Senate orders him to appear today
However, the Senate Committee on Education has ordered the Education Minister to appear today to give reasons for trying to disobey the directive of the National Assembly on the transfer of the principals without following due process.
A letter to that effect has already been served on the minister and other officials of the ministry.
There has been an outcry that certain forces in the ministry are trying to commercialise the posting of principals to derive maximum benefits from the beneficiaries, contrary to laid down rules.
Under the rule, only principals with a first degree in Education should head first grade unity colleges with 1,800 students and above.
However, the current posting said to have been influenced by two officials in the ministry defies the rule, as junior officials in the rank of assistant and deputy directors with strong connections have been considered, while those with relevant qualifications have been posted out.