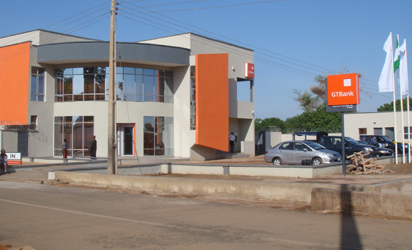 Guaranty Trust Bank on Wednesday posted a profit before tax of N165. 14 billion for the financial year ended Dec. 31, 2016.
The profit represented a growth of 37 per cent when compared to N120.69 billion recorded in the corresponding period of 2015.
A statement issued by the bank in Lagos said the bank's gross earnings for the review period grew by 37 per cent to N414.62 billion from N301.85 billion reported in December 2015.
The statement said the earnings were driven primarily by growth in interest income as well as foreign exchange income.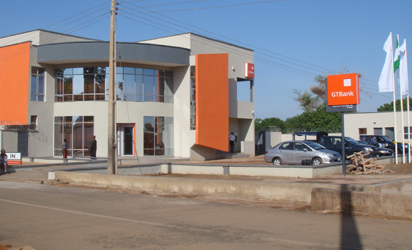 The bank's loan book grew by 16 per cent to N1.59 trillion from N1.37 trillion achieved in the preceding year, while total deposits increased by 29 per cent to ₦2.11 trillion from N1.637 trillion in 2015.
It said that the bank's balance sheet remained strong with a 19.7 per cent growth in total assets and contingents as the bank closed the year with total assets and contingents of N3.70 trillion and shareholders' funds of N504.9 billion.
According to the statement, the bank is proposing a final dividend of N1.75 per unit of ordinary share held by shareholders.
This is in addition to interim dividend of 25k per unit of ordinary share bringing total dividend for 2016 financial year to N2 per share.
The statement quoted Mr Segun Agbaje, the bank's Managing Director, as saying "the financial performance in 2016 demonstrated the fundamental strength of its business to deliver sustainable long-term growth''.
Agbaje stated that the bank successfully navigated the heightened economic uncertainty and regulatory headwinds which dominated the year to deliver a solid performance across all financial and non-financial indices.
"We are transforming our organisation into a platform for enriching lives by positioning ourselves at the centre of an extended ecosystem that offers our stakeholders benefits beyond banking.
"We also remain committed to maximising shareholders' value and delivering superior and sustainable return, guided by our founding values of hard work, discipline and integrity,'' he stated.
Agbaje said that the bank enshrined its position as a clear leader in the industry and in recognition of its innovation and hard work, it received more than 20 international awards in 2016.