The Nigerian Civil Society Situation Room has urged Acting President Yemi Osinbajo to nominate persons to fill 34 Resident Electoral Commissioners' vacancies in the Independent National Electoral Commission (INEC).
The group made the call at its session in Abuja on Wednesday and called on Osinbajo to urgently send the nominations to the Senate for consideration.
Mr Clement Nwankwo, chieftain of the group, on behalf its behalf said that long existence of the vacancies in INEC was not good for the political atmosphere of the nation.
Nwankwo urged the acting president to take full charge of the President Muhammadu Buhari's responsibilities so that his absence would not be felt.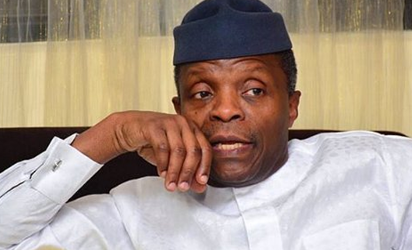 He commended Osinbajo for sending the nomination of the acting Chief Justice of Nigeria to the senate for consideration as substantive Chief Justice of the country.
Nwankwo, who is Executive Director, Policy and Legal Advocacy Centre (PLAC), advised the acting president to remain focused and not allow political intrigues to distract him.
The group prayed for quick recovery of Buhari to enable him to return to his duties.
It also condemned the invasion of the social media by security agents and recent arrest of Mr Audu Maikori, the founder and President, Chocolate City Entertainment.
Maikori was arrested by the Police on Feb.17 in Kaduna on charges bordering on inciting comments on the social media over the Southern Kaduna crisis.
"There is too much invasion of the social media space by security agents and I am surprised that in Kaduna state the arrest of a social media activist was initiated for putting out a post on social media.
"The situation in Kaduna is very sad and that the governor has allowed for some of these issues to be perpetuated is very sad,'' the group said.