Minna – Gov. Abubakar Bello of Niger on Wednesday decried the dirty state of general hospitals in the state, and declared that such unhygienic conditions were breeding grounds for diseases.
The governor, while on a projects assessment visit to Shehu Shagari General Hospital in Nasko village of Magama Local Government, wondered why health facilities could be so unkempt.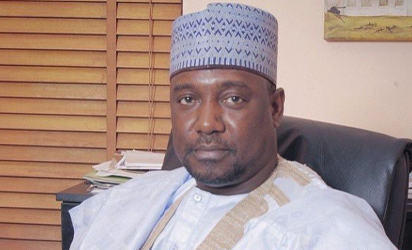 "I am disappointed with the level of poor hygiene in the hospitals. Even the doctors' consulting rooms are in bad shape.
"You need to maintain proper hygiene because sick people and their family members come here to seek help and service, but what we I see here is disgusting.
"I have not been to all of the general hospitals, but I have the feeling that the managements of the hospitals are not doing enough to maintain the system, including the equipment government had provided,'' governor said.
He said that government had invested a lot in rehabilitating general hospitals across the state, adding that the operators must step up efforts to improve on service delivery.
"The government will not condone indolent attitude exhibited by workers; we are prepared to sanction lazy health workers henceforth,'' he said.
The governor directed the Commissioner for Health, Dr. Mustapha Jibrin, to ensure proper monitoring and maintenance of the hospitals.
"The Ministry of Health must redouble its supervision of the healthcare facilities to check these ugly trends,'' he said.