By Demola Akinyemi
ILORIN—Governor Abdulfatah Ahmed of Kwara State has promised adequate compensation for lands acquired under its 5,000 mass housing projects for the less-privileged.
Governor Ahmed, who spoke at the ground breaking ceremony of New Cities in Remote places for the less-privileged at Ajase-Ipo in Irepodun Local Government Area of the state, stated that "compensation for land acquired for the mass housing projects is currently being worked out and will be paid as soon as the modalities are completed.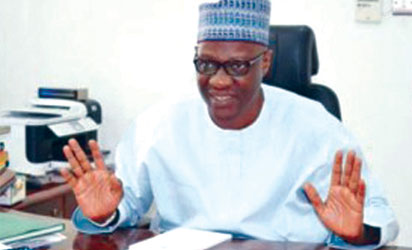 "Although the housing project is an initiative of the African Nations Development Programme, ANDP, in partnership with the Kwara State Government, it is also worthy of note that the Programme intended to site the project at one specific location in the state.
"However, in the spirit of shared prosperity, we agreed with our partners to spread the project across the state. Consequently, seven locations were selected— Ajase-Ipo, Ilorin, Osi, Lafiagi, Share, Ilesha-Baruba and Offa."