By Dennis Udoma
UYO—Former governor of Akwa Ibom State and co-Chairman of Pan-Niger Delta Forum, PANDEF, Obong Victor Attah, has reiterated that unless Nigeria adopts true federalism as a system of administration, the country will continue to be bedevilled with its current challenges and might be heading towards disintegration.
Attah, in an interview on a radio programme monitored in Uyo, yesterday, said that, the only solution to the plethora of socio-economic problems facing the country was fiscal federalism.
According to him, "The country would have made more significant strides, if fiscal federalism was entrenched in the system as states would look inward to develop their inherent potentials.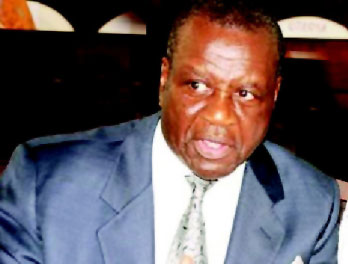 "Under fiscal federalism, as it was in the days of the regions, every state will contribute 50 per cent of its resources to the central government and use 50 per cent for the development of its territories and the multiplier effects will douse 90 per cent of tensions we have in the country.
"Fiscal federalism will change many things that are holding the country down," adding that corruption by governors was the bane of development in the country.
He joined other well-meaning Nigerians to call for two-party system, advising political parties with similar ideologies to merge in order to make the parties stronger, saying, this will reduce tension and strengthen sound party ideology rather than serve one's interests against others.
"A two-party system will be good for this country, so that when one is not doing well, the people should have the choice to vote the other," he added.
He called on the citizenry to defend their votes and always demand from their governors how tax payers' money is used.
On the Niger Delta, Obong Attah explained that the need for a voice for the region necessitated the formation of Pan-Niger Delta Forum, PANDEF, as an umbrella organisation for the people of the region like  Afenifere in the South- West, Ohanaeze in the South-East and Arewa Consultative Forum, ACF, in the North.