By Gabriel Enogholase
BENIN—More witnesses called by Mr Godwin Obaseki of the All Progressives Congress, APC, in the petition  by Pastor Osagie Ize-Iyamu and the Peoples Democratic Party, PDP, in which they are challenging Obaseki's declaration by Independent National Electoral Commission, INEC, as winner of the September 28, 2016 guber poll, have again admitted that the commission failed to train them on its elections manual or the voters register prior to the governorship election.
At the resumed sitting of the Edo State Governorship Election Petition Tribunal in Benin, yesterday,  seven witnesses that appeared for Obaseki gave testimonies which contradicted their written depositions when being cross-examined by counsel to the petitioners, Roland Otaru, SAN and Ferdinand Orbih, SAN, respectively.
Mr Emmanuel Macaulay, a polling agent for the APC in Unit 15 Ward 5, Akoko-Edo Local Government Area of the state, had earlier told the tribunal that accreditation and voting took place simultaneously in the unit where he voted.
Under cross examination by counsel to the petitioners, Mr Orbih, he however, said that he did not understand that the ticking on the left and right of the voter's photograph on the voter's register by an INEC official on election day represents accreditation to vote and having voted.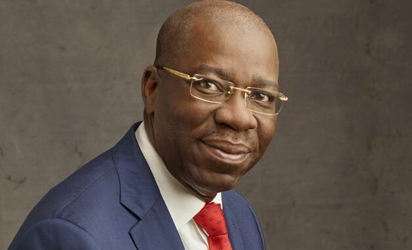 He also admitted that whereas there were some tickings to the left of the photographs to show accreditation of voters to vote, there were no tickings on the right to show that they had voted,  adding that this was because INEC did not train him on the election manual and the voters register.
Another witness, Sheikiri Clifford, who was a polling agent for the APC in unit 2, Ward 10 of the same council, also told the tribunal that he was present along with the PDP agent when accreditation commenced till the votes were counted and entered in the result sheets on election day.
However, under cross examination by the petitioners' counsel who presented him with the copy of the INEC result sheet for the polling unit which he claimed he signed along with the PDP agent on election day, he could not locate the name or signature of the PDP agent.
Another witness, Mrs Justina Joseph, a polling agent from Akoko-Edo council also displayed ignorance about the use of the INEC voters register after she told the court that, "without accreditation voting cannot be done," while under cross examination by the PDP counsel, Roland Otaru.
She said she was the first person on the queue and was accredited to vote on election day but given the copy of the voters register used in her polling unit on the date, she confirmed to the court that there was no ticking either on the left or on the right of the voters photograph.