By Simon Ebegbulem
BENIN—THE Benin Solidarity Movement, BSM, has appealed to Governor Godwin Obaseki and Oba Ewuare II, the Oba of Benin, to investigate the circumstances that led to the arrest and detention of the president of the movement, Curtis Ugbo, saying that the recent protest was against oil companies operating in the state but have marginalized the Benin people and not against the state government.
It will be recalled that  Ugbo and Chief Odion Olaye, were remanded at Oko prison last week, following the protest they led against the management of the Nigeria Petroleum Development Company, NPDC and other oil companies operating in the state, after the group alleged that the oil companies had failed to fulfil their social responsibilities to the oil producing communities.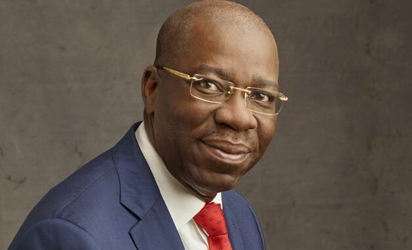 The movement, reacting in a statement by Marxist Kola Edokpayi and Hope Enogieru, said, "Some persons are only trying to blackmail our movement just because they want to put our people in prison. That is why we are appealing to our father, the Oba and our governor to investigate this matter properly so that innocent people will not suffer.
"The protest was very peaceful and we were only asking the oil companies to employ at least 1,000 of our Benin people instead of hiring people from outside. We did not kill anybody, we were not armed. We recall that a similar protest took place in Rivers State that same day. The protesters were armed and the police and the governor went to address them before peace was restored.
"In this case, we were only trying to assist our governor to achieve the 200,000 jobs he promised by asking the oil companies to employ our people. We want to assist the government so that peace will reign in this state. We do not want our youths to go into crime and that is our aim."