EDO State deputy governor Rt. Hon. Philip Shaibu, and the Speaker of the House of Assembly, Hon. Dr. Justin Okonoboh, are expected to lead a team of executives to Samuel Ogbemudia Stadium Benin this Saturday to watch Bendel Insurance FC as they tackle Papilo FC in their second home game of the season.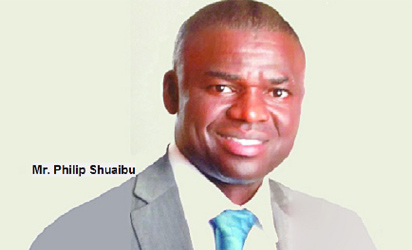 Hon. Shaibu stated this when the secretary of the club mr. Charles Ihekpen with some top members of the sports ministry visited him in his office. The deputy governor maintained that he was ready to watch at least 70% per- cent of Insurance home game. He reiterated government's commitment to ensuring that sports development is giving top priority in the developmental agenda of the Godwin Obaseki-led government.
"I'm very happy to say again that this present government is totally committed to ensuring that we deliver on our campaign promises. Sports is one of the vital areas that will be used to empower our
people. Sports will surely be giving top priority in our agenda. We will not allow our darling club Bendel Insurance to die, you know very well that I'm a sports man, and an ardent follower of football so there is no way I will fold my hands and allow our state team to be rubbished. Government will do everything within her power to make sure that Insurance get both morale and financial boost."
"As part of my commitment, I will always create time out of my tight scheduled to watch at least 70% per-cent of their home matches, because it will be of great benefit and morale boosting if top
government officials can watch Insurance home matches. Our presence in at the stadium will in no small way ginger the players to putting up good performance," he said.
,"