The Delta House of Assembly on Wednesday approved N164million for the Asaba Integrated Power Plant Project (AIPPP) to boost power supply for 10 years in Asaba.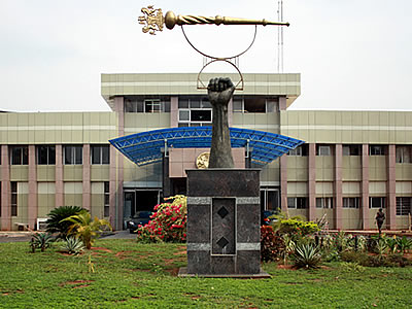 Gov. Ifeanyi Okowa of Delta had earlier in a letter requested that the state House of Assembly approve the project.
The request was read during the plenary of the House in Asaba by the Speaker, Chief Monday Igbuya.
Okowa said that the essence of the AIPPP project was to reduce the monthly expenditure of N81 million on the combination of national grid and power supply from generator.
He said that the two could hardly provide continuous and uninterrupted supply beyond 15 hours on the average daily.
He said that the project, when completed would help to improve the power situation in the state capital.
Okowa explained that the state executive council had considered and approved the development of the project.
He added that the project would be sponsored by the government and Messrs Bastanchury Power Solution at a cost of N134 million for 10 years with a two per cent incremental adjustment of tariff.
The governor said that the state executive council also approved an additional N30 million monthly allocation for gas and fuel bringing the total monthly budget to N164 million under the Power Purchase Agreement (PPA) already signed by both parties.
According to Okowa, the PPA requires government to issue an Irrevocable Standard Payment Order (ISPO) in support of monthly power tariff and a bank guarantee covering the cost of the project as required by Banstanchury Power Solution Ltd. financiers.
"Government offices to be covered by the project include new government house, old government house, Felix Ibru Secretariat, State House of Assembly Complex, Customary Court of Appeal.
"Others are office of the Deputy Governor, office of the Secretary to State Government, Ministry of Works/ Energy and Housing, Cabinet Office, Old Secretariat and Ministry of Information.
"Residential estates and quarters to be covered include fine homes, commissioners' quarters, permanent secretaries quarters, State House of Assembly quarters, SSG's residence among others.
"While facilities to be covered include street lights in Asaba, Delta Broadcasting Service, Asaba International Airport, Event Center and Universal Basic Education Board,'' Okowa said.
The request was unanimously adopted by the House through a motion by the Majority Leader, Mr Tim Owhefere and seconded by Mr Peter Onwusanya representing Oshimili South constituency in the House.