The Institute of Human Virology Nigeria (IHVN) has assured that the next generation of Nigeria's population will not have to deal with the prevention and spread of HIV in the country.
Dr Patrick Dakum, the Chief Executive Officer of the institute, said this while fielding questions at journalists Forum on Wednesday in Abuja.
Dakum spoke on the impact of the campaign against the management and prevention of HIV and AIDS in Nigeria.
He explained that the campaign, being powered by the U.S President's Emergency Plan for AIDS Relief (PEPFAR), also mapped out actions to be taken in the HIV/AIDS battle.
However, he said for the next Nigeria's generation to be free from HIV, more attention should be given to pregnant women to prevent mother to child transmission of the virus.
He disclosed that the institute has placed 244,000 people living with HIV on treatment, adding that the country has little above a million people on treatment at the moment.
Dakum said that without intervention, transmission from mother to child would be inevitable but with interventions HIV positive mothers could give birth to HIV negative children.
"Our coverage for impact is still not acceptable; we are working to ensure that no child is born to a HIV positive mother and with this the next generation is saved from having to deal with HIV.
"To prevent mother to child infection, every woman that is pregnant must get tested because there are drugs that will be given and if you take those drugs your child would not have the HIV.
"It is as simple as that and there is a technology that has been proven that you would hardly find a child that is in the U.S born with HIV. "It still happens periodically but it is very rare and within a short period, we can achieve that.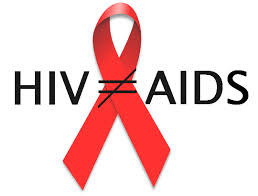 "There are countries that have embraced modern technology which makes mother to child HIV transmission zero.
"That is our priority in terms of prevention. We are making a lot of progress but we still have a long way to go,'' Dakum said.
The IHVN boss also pointed out that his institute and PEPFAR campaign against HIV would also be channeled towards eradicating the virus among sex workers whom he described as the "most at risk population''.
"The next priority is what we call most at risk population; some other people call them key population and they are the commercial sex workers.
"Another are those engaged in gay. They can be female or male and the prevalence is highest amongst these groups. "So, it means that if we carry out prevention, we must go to those places that operate from and carry out preventive measures.
"We should be able to get to a point where the new infections is extremely minimal and have more people that will be placed on treatments than the number of people that will be getting the infection,'' he said.
Dakum said that the institute was also training and educating adolescents living with HIV to become peer educators to other children with same challenge. He also noted that the training was also a transition period from pediatrics clinic to adult clinic.
He said that the teaching would enable them live a physically, socially, intellectually and spiritually complete life.
The IHVN boss stressed that the institute would continue to integrate reproductive health skills to help people living with HIV.
Dakum further said that it would be difficult to put a time line when these measures would be achieved but that efforts would be geared towards achieving the desired target in the areas of focus.
He however noted that funding was the major aspect of the campaign and commended the U.S PEPFAR for their intervention.
Dakum assured that the synergy built by the IHVN and PEPFAR would go a long way in reducing the spread of the scourge in Nigeria.