By Onozure Dania
A Federal High Court sitting in Lagos, presided over by Justice John Tsoho, who came from Abuja to deliver a ruling, has granted the prayers to discharge three Indian brothers: Chandru Ganglani, Bharat Ganglani and Trishul Ganglani (contemnors/applicants) who were committed to prison custody for one month for disobedience of court order.
The court also set aside the committal order handed down on the trio who are directors of Sacvin Nigeria Limited, after hearing their application/motion on notice stating that they had purged   themselves of the contempt in less than seven days of the committal order.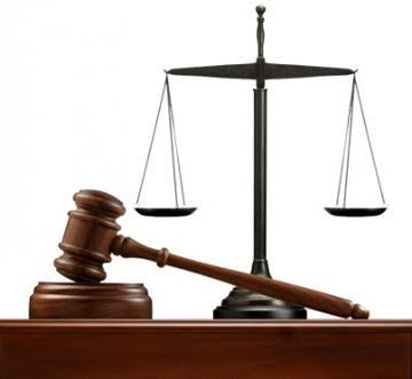 They purged themselves of the contempt following an amicable resolution of the suit between VIK Industries Limited and Sacvin Nigeria Limited (parties), the terms of settlement dated March 26, 2012 which was executed and adopted as the judgement of the court in the said suit.
The application was moved by the contemnors/applicants' counsel,  Bernie Otukam-Iyama, praying the court to discharge them  from the committal order and set aside the same committal order made by the court which committed his clients for civil contempt as the directors and alta ego of the defendant/ applicant, Sacvin Nigeria Limited.
After hearing the application  by counsel representing the applicants which was not opposed by the respondents, Justice Tsoho granted the prayers.