A Catholic Priest, Rev. Fr. Henry Ugese, has called on Nigerians to uphold the family values, desist from gossip and stereotyping in order to receive blessings from God.
Ugese made the call in his homily at a Mass on Sunday SS Peter and Paul Catholic Church, Nyanya, Federal Capital Territory (FCT).
According to him, when families are not living in peace, it will definitely affect the larger society.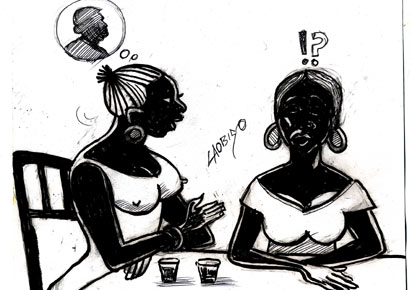 He called on husbands and wives to live up to the vow they took on their wedding day, adding that they must learn to always pray together as a family.
The cleric said that in life only few things mattered, recalling that humans were created in the image of God but that due to sins "we have moved away from God".
He advised that people should always read the word of God in order to be guided by the Holy Spirit.
"Families should always pray together and seek God's face in any problem that arises,'' Ugese said.
He advised that Nigerians should cultivate the habit of praying for their neighbours rather than engaging in gossip.
Ugese said that stereotype conducts had dangerously affected the lives of people, and advised that Nigerians should see themselves as God children, no matter their ethnicity.
"The greatest gift of God is Jesus who has come to save us, so, we must believe in God to be able to handle all impossibilities in our lives.
"When we fail to put God first, we will always have problem in our lives.
"As God's children, we need to be constant in prayer, seek to obey God's will and rely always on Him for strength and graces,'' he said.