By Levinus Nwabughiogu
THE Presidency last night said it was not in the know of any sudden change of mind by President Muhammadu Buhari to travel back to London for another round of medical check-up.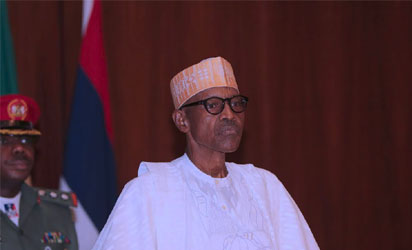 The reaction was prompted by some reports that Buhari, who had upon his return from London on a medical vacation barely three weeks ago, said he would not go back for further treatment but would  rather import doctors to treat him in Abuja.
Speaking through the Senior Special Assistant to the President on Media and Publicity, Mallam Garba Shehu, the Presidency said the news of the President not going back was false.
He, however, did not specify the date of Buhari's proposed return to the United Kingdom.
Only on Wednesday, the federal government said that it would not disclose the medical bills of the President.
"It is false news. We are not aware of the reported advance movements. The last time the President spoke about this, he said he would return to his doctors after some time. We are not aware that this has changed," Shehu said.
Social was yesterday awashed with information that the Presidency had chosen to bring to the country the President's doctors to stave off his travelling to the UK for continuation of his treatment.