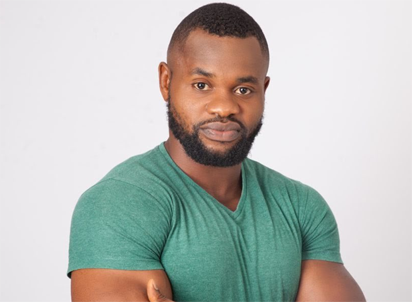 Kemen
Abuja – Kemen (Ekemini Ekerete), one of the Big Brother Naija #BBNaija housemates recently disqualified from ongoing TV reality series for sexual misconduct has apologised for his action.
He was caught on camera touching fellow housemate Tboss while she was asleep.
Kemen on Wednesday took to his Instagram handle @Kemen_Fitness, to tender his apology to Tboss, the organisers of the show and Payporte.
Kemen Apologises To TBoss for his Acts in Big Brother Naija House. My name is Ekemini Ekerette, popularly known as Kemen (@Kemen_Fitness) one of the Big Brother Naija 2017 Housemate.
'I am a Fitness Trainer and a Model before joining the Big Brother house. Firstly ,I hereby tender my sincere apologies to TBoss and ask for her forgiveness as well as all the women in Africa who percieved my action as violation or a sexual offence… however I have stated the reality of what actual happened in my interview.
I knew that everybody was playing the game in the house at the same time competing for the prize. I realised that I over played my game which brought about my disqualification . As you all know, I have my fitness outfit, where I train a lot of people both men and women. There has been no case or report of such acts from me.
I regret the turn of play while trying to play and compete for the prize. I must emphasize that reality is different from perception However ,I also use this medium to apologise to all women being the International Women's Day, and the entire crew of Big Brother Nigeria, including my fans and family. #BBNaija #JustForYou #Payport #SeeGobe"