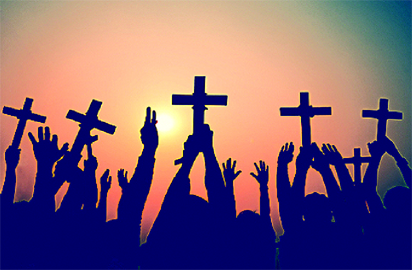 A cleric, Rev. Fr. Philip Jamang, has urged Christians to be peaceful and loving through out the lent season, as Catholics, and other orthodox churches all over the world mark the Ash Wednesday.
Jamang, who is the Parish Priest, Church of Assumption, Chongo Pyel, Jos, made the call in an interview on Wednesday in Jos.
Ash Wednesday kick starts the lent season; the 40-day prayer and fasting season.
The cleric said the lent season operates on a tripod that encourages Fasting, Prayer, and Alms Giving.
He said Christians must use the lent period to imitate Christ by showing undiluted love and kindness to those in need.
He also urged Christians to remain peaceful in all their dealings and at all times.
"It is fitting for Christians to imitate Christ during this 40-day fasting and prayer.
"Jesus used this period to show his supernatural love for mankind, and so we are oblige to do same to one another devoid of religious differences.
"Jesus during his fasting period showed how peaceful he is, and that was why even in the face of serious challenges, he remained peaceful
"As much as Christians are facing series of challenges today, I still want to urge us to be peaceful and kind to our fellow Christians and Muslims alike.
"We must eschew violence and embrace peace, for most of these challenges are man made, and certainly, God will bring succour soon, " he assured.
The cleric further admonished Christians to reach out to the needy in the society, so as to make them have a feel of the dignity of life.
The priest also called on Christians to use the lent period and pray for Nigeria, adding that only through fervent prayers will the c