By Vincent Ujumadu
Awka—INDIGENES of Anambra State residing in Kaduna have dragged the Anambra State government, the state Commissioner of Police and a private developer to court over the state government's alleged revocation of over 200 plots of land allocated to them by the earstwhile governor of the state, Dr. Chinwoke Mbadinuju in 2000.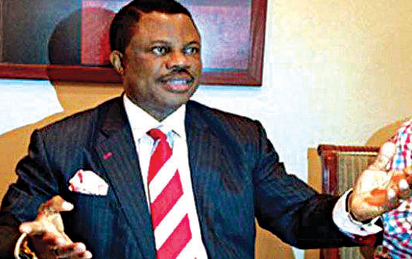 Hundreds of members of the group, under the aegis of Anambra State Indigenes Welfare Association (ASIWA), Kaduna branch, who stormed the State High Court complex in Awka yesterday where the suit was instituted, said they were worried that despite an order of the court directing the defendants to stay action on the said land, a private developer, Rockland Engineering Ltd, had continued to demolish structures that were already at various stages of completion in the area.
A member of the association, Mr. Vitus Ewuzie, a lawyer, said that Mbadinuju allocated the land to them as part of the desire of the then state government to attract indigenes of the state in the Diaspora to come and invest in the state.
According to Ewuzie, the association reached an understanding with the Mbadinuju administration, adding that shortly after the allocation of the land to them, they did all the documentation and paid all the necessary fees.
He also said that when they wanted to commence actual development, youths from the host community became very hostile, prompting the association to buy the land from them in a traditional manner.
He said: "Most of us have done the foundation and some of the buildings had gone up to the lintel level before Rockland went in and started demolishing the structures. When we discovered what was happening, we made inquiry and were told that the state governor had allocated the land to a private developer.
"We then reported the matter to the police and wrote to the governor and later filed a suit to defend our fundamental rights under section 46 (1) and (2) of the 1999 Constitution (as amended)."
He explained that what delayed the development of the land was that apart from the fact that it was a thick forest located on the outskirts of Awka, there were no roads leading to the area, adding that despite appeals made to the state government to provide access road to the area, nothing was done, which made the members to start constructing the roads themselves.