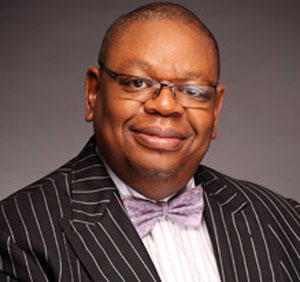 Tunji-Olugbodi
Mr Tunji Olugbodi, Executive Vice Chairman, Verdant Zeal Group,  an accomplished professional in the brands and advertising world, in this edition of Executive Platform interview, spoke to  Princewill Ekwujuru  on latest trends in the industry. Excerpts.

REFERENCING your thought leadership event, the INNOVENTION SERIES, over the years there have been several symposia, lectures and seminars and we want to know if these have impacted the economy in any way.
I really think they have. It's just that they are incremental. If you look at the Economic Summit organised by the Nigeria Economic Summit Group, NESG, you will think it has not been impactful, it has, but you wouldn't see it. The impact has been enormous. One, some of these discussions affects policy formulations. Second, some of the sector reforms you have seen in agriculture, the oil industry, like the PIB for instance, and some of the things we see in the extractive industry were discussions that came up on the platform of   the NESG.
What we are trying to do in our own little way at verdant Zealwith the innovention series is actually to deepen such discussions around innovation and invention as catalyst for national growth and African development and achievement. It helps us to put focus on some of the key elements that require attention across board, not just by government but also by private sector led initiative. On another hand, these  interventions help us to understand people on the other side of the divide.
What we find is that the more we breakdown the discussions the better it is understood by Nigerians. Last Year,there was a call by participates to take  innovation to take innovention to other parts of the country. We are today planning to up the ante through mini version called the innovention roundtable. This we plan to take to differnt parts of the country. with this, we are able to address key issues from a localised point of view and then that forms part of  what will help in shaping the economy.
So, the impact might not be obvious, but it's real. I think the other way to look at it is if you look at the people that are involved in these activities either as facilitators, keynote speakers, discussants or panelists, they are people who have done extremely well, who are experts in their different areas of calling and endeavour.
Growth and  prosperity
The discussions are part of  that that process, a process by which we can attain the kind of growth and prosperity that our nation, and Africa needs.
The mobile was an afterthought in advertising worldwide, today brands are perking up and paying attention to mobile advertising. How has mobile improved trends in the marketing space.
That is inevitable, and that is why I talked about the fact that Africa holds so much promise, for instance, the teledensity is quite significant and it is getting higher every day.
An average of 145 million people have access to phones and a substantial number of that ( I think about 65 percent) the teledensity hovers around 4.6 percent, ( if am not wrong) and with   an average of about 145 million people who have access to phones and a substantial number of that I think about   65 percent of that are smart phones. So what that says to you is that substantial number of people are able to access the latest technology in telephony, and with that comes different opportunities and different possibilities for transactions for instance whether you are doing a banking transactions or other kind of civil or commercial transactions you find out that the phone has been very useful in doing that.
So going to advertising, it's quite easy to see the reason people are giving attention to what the social media offers, in terms of news and in terms of what is trending. Second is that what used to be the preserve of analogue publication is not again possible, because there is a video that can just easily come on the phone so you see that there is a lot of sharing going on, whether they are just for entertainment or serious issues or to push brands and products. So the social media platform has also given a lot of are smart phones. In Nigeria , 63 percent on internet users access the internet via mobile. mobile facebook penetration for Nigeria is greater than 81 percent. On a daily basis, 68 percent of visits to social networks is via mobile device. So what that says to you is that substantial number of people are able to access the latest technology in the telephony, and with that comes different opportunities and different possibilities, for transactions for instance whether you are doing a banking transactions or other kind of civil or commercial transactions via e-commerce. You find out that the phone has been very useful in enhancing the penetration.There are also basic apps that are on the phone, with new apps that are being developed and customised to offer different types of service.
As you said advertising is a late entrant I think that is correct only to some extent, because a unit cannot out-grow or out-pace the speed at which some of these opportunities and technologies emerged in the market. So rather than saying that advertising was a late entrant I think it was just that we were trying to align to the speed by which this technology opportunities were emerging through the use of the mobile phone.
At the just ended ADVAN symposium, one of the topics centred on ad blocking, that is adverts served on mobile phones, that about 400 million users globally block ads that come to their phones. Don't you think that ad blocking will affect the target market in which the ads are directed at or even reduce their return on investment.
To be sure there is always a language debate on the relevance and the impact of social media advertising.
The incidence of spam is quite rampant and can be a nuisance, and that is why many governments all over the world have a strong regulation around spam, fishing and all that, but that does not in any way reduce the impact and the effect of that advertising.
So what needs to happen is better and enhanced targeting, and better ways of developing the message that goes through to people. For instance, if you look at LinkedIn it does not necessarily carry what we can call frivolous messages, it talks about people who have serious views about certain issues. And if you look at some of the adverts that come through to you that are unsolicited quite a number of them might be looked down as irritants.
How has native advertising helped in shaping the advertising industry
It has helped a great deal. By this I think you refer to people who use local or vernacular language, or people who develop material using slangs and all of that. You need to understand that advertising is a function of the society, and when you look at the kind of resonance that some messages have, they are stronger when they are done in native languages or when they are done in vernacular or when they did a kind of motives and designs that people can quickly relate with, it penetrates faster.
For me it is always the way to go, the second reason why that is important is also that rather than like any other time we are challenged we rather ask people to look inwards. I will appreciate and would be very proud of those people that definitely reflect our culture and our ways. 
Nigerian agencies have not been able to win the CANNES award what do you think is the problem.
We are trying to engage the world using the global standard of doing things, especially from the creative point of view. When I say global standard I don't mean in terms of point of view, I men in terms of the messaging and content. Wanting to use the kind of language that they use in the first world that we know is not authentic as far as our environment is concerned. I have always given the example of   Nollywood and the music industry. The lyrics 'Omo babalowo' what does it mean. I have been in places abroad and see them dance to our music that they don't understand or 'Oleku' they don' t understand what it means, they just know it has got rhythm, they dance along and sing along, they enjoy it.
The same thing with Nollywood, it may not be perfect, the plots are getting better, the production values are getting higher. So what has happened is that in those two industries foreigners are forced to look at what they are saying, what has prompted this. The videos that accompany these films have things that have shaped the thinking about Nigeria.
Message and  content
When it comes to mainstream communication, especially advertising and marketing communication, what you find is that we try to copy what the foreign world is doing, and in that way fall short because there is always a disconnect between what we are trying to sell as a message and content.
Despite reports that facebook is not for teens and young at heart, yet the platform has continued to attract audience. What is the ad industry doing to retain this segment of consumers and what do you think will be the effect on consumers.
First, Facebook is one of the several ways of reaching an average consumer. It's not the only one. Second, people consume this social media apps in different ways. There are people who are comfortable with Facebook, and there are people who are not. There are people who are on Instagram.
So there are different ways by which to reach all of these people.   I think what we should focus on really is the issue of the need for legislation, because, some of the things that are passed on this media are actually an outright lies and sometimes it is perceived as the truth, that is a major problem.
As you can see what happened in the US election which is what countries like France, Netherlands and the rest of them are guiding against. When people deliberately introduce falsehood and pass it on as authentic, that is a danger for   brands.
I think it is in one of the advanced countries that brands were being penalised for faking the number of likes and the number of shares to make it look like that product or service is trending and it's taking.
There is a new danger the moment people start thinking and believing that there is something in this that is suspicious.
First, I do subscribe that there should be a minimum age for people who want to go on Facebook, again because of the danger of sorts of people, predators,  and   people who are just looking for information to   use and all of that.
Second is that reaching the younger audience you can have other platforms that have other application by which you can reach them. It's still a difficult proposition to control it.
So in a nutshell for me, I think if you are targeting the young people Facebook should not be the only thing or might not be the most secured way of getting used to them. You have to look at other options that you can use to serve them well in terms of moral point of view and ethical point of view to ensure that anything that is done the   issue of trust is never eroded.