The Minister of Communications, Mr Adebayo Shittu has described the death of frontline journalist and former Managing Director of Daily Times newspapers, Mr Onukaba Adinoyi- Ojo as a great loss to journalism profession.
Shittu, who said this in a statement issued by Mr Victor Oluwadamilare, his Special Assistant on Media on Wednesday in Abuja, said Adinoyi-Ojo was a rare gem who had contributed immensely to the pen profession.
According to the minister, the former aide to former Vice President Atiku Abubakar will be greatly missed by his colleagues within and outside the media circle.
He stated that his death was a bitter dose to swallow as the present generation of journalists needed proper mentoring by tireless veterans like Adinoyi-Ojo, especially in this era of social media, which was rubbing off glamour of journalism profession.
"People like the late Adinoyi-Ojo could have help in sanitising the profession, re-invent the good image of journalists and put the profession on the right pedestal in playing its role as the 'Fourth Estate of the Realm,'' he said.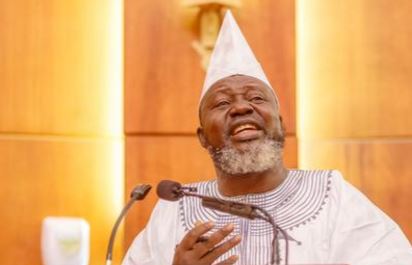 The minister also commiserated with the family of the deceased, the good people of Kogi State and the Nigerian media community on the demise of the former APC gubernatorial aspirant in Kogi State.
"It is sad to note that the journalist, writer, cum politician died in such an unfortunate armed robbery attack.''
He said that the Buhari administration would not leave any stone unturned in checking the menace of armed robbery on Nigerian roads.
"This government places premium on the security of lives and property, and so will not relent in making the Nigerian society a safe haven for all.
"Security agencies will be adequately mobilised to tackle robbery and other criminal activities so that the nation will not continue to lose her talents like Adinoyi-Ojo who has a lot to contribute to the development of Nigeria.''