Sokoto—The World Bank has offered to give Nigeria a $500 million loan to mop up out-of-school children, according to an official of the bank.
A Senior Education Specialist with the bank, Dr Olatunde Adekola, disclosed this in Sokoto yesterday.
Adekola, who led a five-man team of the bank on a courtesy call on Governor Aminu Tambuwal of Sokoto State, said the loan would be given under its 'Better Education-For-All (BEDA)' Project.
He said the project would focus on the northern parts of Nigeria, specifically to bolster girl-child education.
Adekola said: "The project will be results-oriented, ensure that children are able to read and write,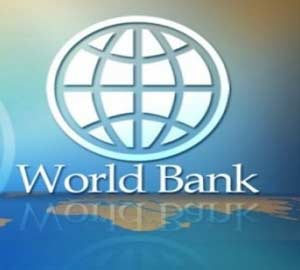 "This is to help the government  strengthen its service delivery mechanisms to children, girls, women and other vulnerable groups.
"Most of the challenges in the country are education-related and the five-year project is aimed at reversing the ugly trend."
The World Bank official, however, expressed satisfaction with the efforts so far made by Tambuwal to move the education sector forward in the state.
Adekola lauded the state for allocating about 27 per cent of its annual budget to education in 2016 and 2017 fiscal years.
He said: "The state government also deserves a pat on the back for ensuring the prompt payment of teachers' salaries.
"We have also noted an unlimited appetite by parents in the state for the education of their children."
Responding, Gov.Tambuwal promised to sustain the existing partnership between the bank and the state government.
"We will continue to honour our own side of commitments to such agreements in terms of finances and other issues.
"We have begun the process of creating an agency to be in charge of the education of the girl-child.
"We will ensure the effective utilization of the funds, to avoid any infractions," the governor said.