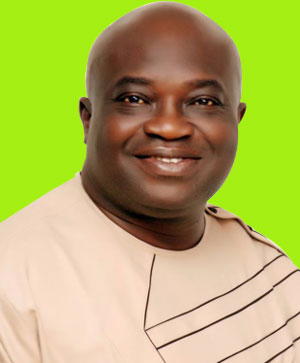 Gov. Okezie Ikpeazu
Gov. Okezie Ikpeazu of Abia has revealed the state government's plan to build a University of Industry, Science and Technology to boost small and medium enterprises in the state.
Ikpeazu announced this in Umuahia on Wednesday while inaugurating the steering committee for the project, Local Government Service Commission and Abia State University Teaching Hospital (ABSUTH) boards.
The governor said that the university when completed would enhance SMEs and produce people with the capacity to drive SMEs.
He directed the Ministry of Education to work with the Abia House of Assembly to ensure that enabling laws for the establishment of the institution were produced within 14 days.
Ikpeazu also mandated Ministry of Lands and Survey to begin the process for swift acquisition of land for the institution so that the university could commence academic activities in the near future.
The governor also directed the new ABSUTH board to evolve ideas that would contribute to the achievement of high standard healthcare delivery in the state.
Ikpeazu emphasised the state government's readiness to provide an enabling environment for the board to pursue its assignment.
On the Commission, he tasked the new board members to reposition it and reduce ghost workers syndrome to the barest minimum.
Ikpeazu urged the commission to instill discipline in the system and avoid conniving with civil servants to sabotage the government's efforts.
Responding on behalf of others, Chief Okezie Ugboaja and Chairman Commission, said that he was confident that they would live up to expectations of government and people of the state.