By Benjamin Njoku
FOLLOWING the story we published on Monday, in which Majek Fashek's management threatened to slam a N100 million lawsuit against Timi Dakolo for copyright infringement when he did a remake of 'Send Down The Rain,'the latter has presented a proof of payment to put the records straight.
The soulful singer has insisted that he paid Majek's management at the time of transaction to use the song. And in a series of documents he made available to NET, an online publication, an agreement was signed by a popular film maker and blogger, Charles Novia, who represented Majek Fashek while the sum of N500,000 was paid on behalf of Timi Dakolo by Now Music to November Records.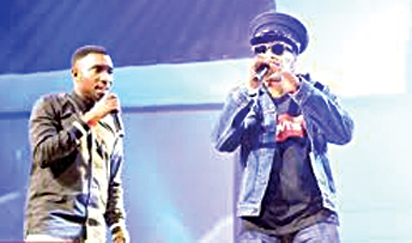 The receipt issued was signed for by Charles Novia. Dakolo also posted online a copy of the bank teller used in the transaction.
Verifying Timi Dakolo's claim, Charles Novia was quoted as saying, "I brought a statement on this last year which absolves Timi of any wrong doing and we still stand by that statement.
'Majek in the presence of  three or four witnesses gave us permission to negotiate that deal on his behalf. Timi Dakolo actually went through all the processes required to clear the song.
'I don't know what Majek's new management is trying to achieve with these things," he said.
Recall that earlier this year, Majek Fashek had accused his former partners Charles Novia and Azuka Jebose of scamming him. Both men had denied the claims repeatedly.
Majek's new management, Monday, threatened to take a legal action against Timi Dakolo for remixing the reggae legend's 'Send down the rain; without his permission.